Brighter Days: Is Charles Hamilton Really Ready for a Comeback?
Three years after he disappeared from music, the Harlem rapper returned this spring with a contract, singles, and an album on the way. But is it all happening too fast?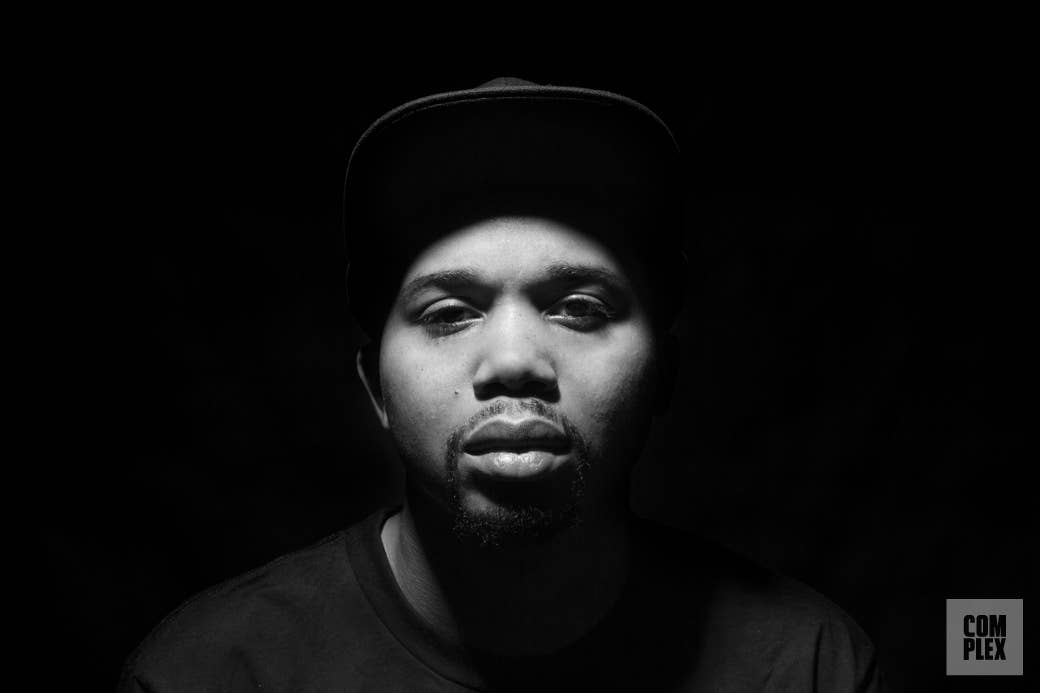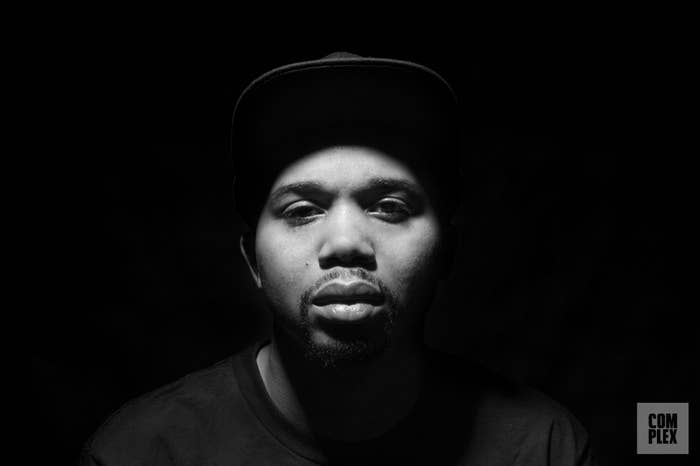 "It doesn't matter where I am, though. I usually just stay in the studio." That's what Charles Hamilton says when asked if he prefers to be in New Jersey where he stays with his mother, Talise Moorer, or in Los Angeles, where he is recording his upcoming album. He says he doesn't go out much, either. It all sounds like the emptiest of platitudes, something rappers will say to prove their mettle. It's right up there along with "This is my best project ever." However, listen to Charles for long enough—this Charles, not the Sonic the Hedgehog-obsessed guy who always wore pink headphones—and it becomes apparent that if an empty studio where he can be by himself is not the best place for him, it may very well be the most comfortable.
When he arrives at the Complex offices for this interview, Charles Eddie-Lee Hamilton Jr., 27, is wearing all black from head to toe, save for the green and red accents in his Gucci sneakers. It's a stark contrast to the Charles Hamilton of yesteryear who used to roll around New York City looking like he was gearing up to attend Comic Con. This Charles Hamilton has filled out; he now carries a manly weight. His eyes look heavy and vacant as if he either hasn't slept in days or just doesn't want to be here. He rolls in with a sizeable group of people: some videographers who are documenting his comeback, some handlers from Turn First Artists, the London-based management company that signed him, and publicists from his new label, Republic. He insists that one of his handlers remains in the room with us while we do the interview. "It's better for me if she's here," he says. Every few questions he averts his gaze and looks toward her, seemingly for approval, before answering. He tells me at one point that he "can't give a filtered answer" so he's going to "shoot from the hip." He speaks mostly in deliberate hushed tones and fidgets with items on the desk in front of him. It doesn't seem as if he's in the right state of mind to do interviews, but here he is making the media rounds because, as we're told, Charles Hamilton is back.
Back in 2008 Charles Hamilton was on track to becoming one of the rappers in contention for, if not the crown, then at least some sort of hip-hop feudal land tenure. After all, he came up right alongside Drake, Kid Cudi, J. Cole, Wale, and Big Sean. Pharrell was a fan. He was so sought after that a bidding war broke out for the young Harlem-bred talent, which led to him signing a reported seven-figure deal with Jimmy Iovine at Interscope Records.
"[Jimmy Iovine] is an engineer," says Charles. "So, he understood the sound I was going for with my music. The focus for me at the time—obviously I could put words together, and I was good at production—but the focus for me was the sound of the song. I wanted all of my music to sound a certain way intentionally, and he got that. I was like, 'You're the first person to understand that.'"