The Red Hot Chili Peppers released their fourth studio album, Mothers Milk, in 1989, and since then, every album they've dropped has been produced by Rick Rubin. That streak might be coming to an end though, as the group's bass player, Flea, tweeted (and deleted) over the weekend that they were about to start recording the album and that Danger Mouse would be producing it.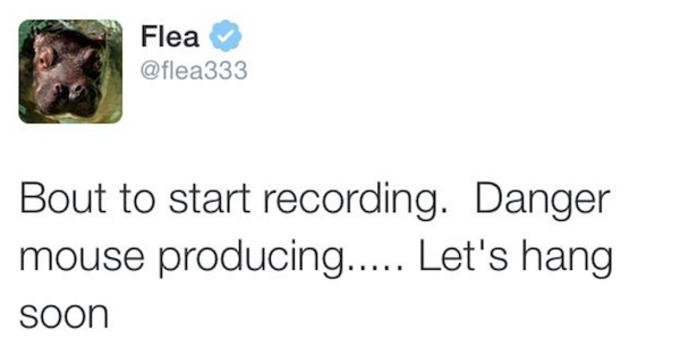 Details about the group's forthcoming 11th studio album remain hazy, but the involvement of Danger Mouse isn't a total surprise, as their relationship dates back to RHCP's tour with Gnarls Barkley in 2007. Drummer Chad Smith hinted that the band could be going in a new direction in a recent interview with Rolling Stone, and said they were recording in a way they never have before.
The band's last album, With You, was released in 2011, but since then they have remained quiet with new music, though they did perform at last year's Super Bowl halftime show.