Premiere: Stream Down 2 Earth's "Wildfire" Mixtape f/ IAMSU!, Kehlani, and More
A banger of a project from the Bay Area artists.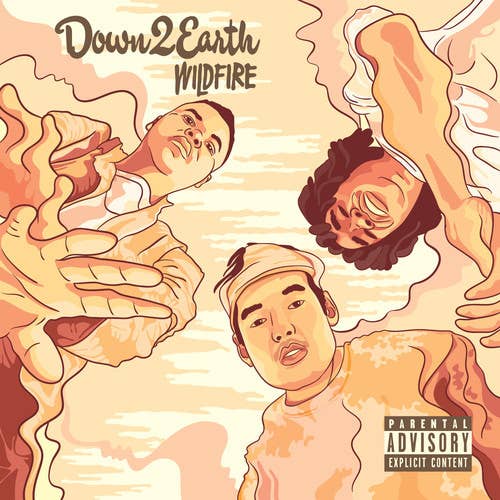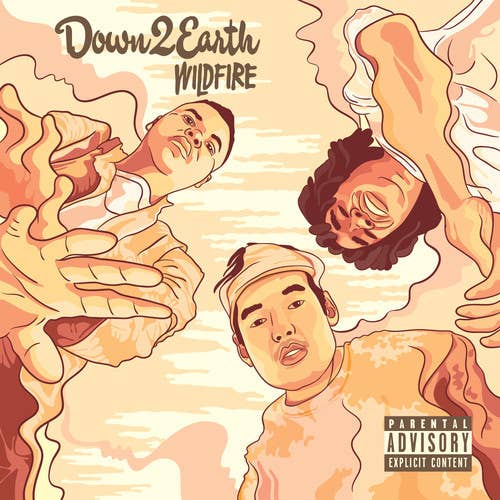 Down 2 Earth, comprised of IAMSU!'s tour DJ/rapper Azure, Clyde Shankle, and Dayvid Michael, drop their debut mixtape, Wildfire, today. The 13-track project features everyone from Kehlani, Jay Ant, IAMSU!, and more, and is filled with production from Down 2 Earth, HBK Chief, and more. It's a banger of a project that's been some time in the making that'll make you want to head over to the West Coast immediately.
We spoke to Down 2 Earth over email who revealed some details about Wildfire:
On the Bay Area scene:

"We all are direct products of Bay Area music. The local scene in the Bay is one of the closest knit and most active in the country so it's almost impossible to not grow up swept up in the movements of the artists here. The music here is hard. It's edgy and caters to a heavily urban population. We think that's something that's tied into most local music here. Diversity is abundant here man, there's always hyphy. Forever. But the Bay Area has always been known for it's huge underground followings from the warehouse raves to the sold out nights at Yoshi's, the independent scene is strong here. We don't think were very different from that right there. We have a very tailored sound that offers hip-hop music to listeners that want to dig further than KMEL or MTV."
On collaborations with IAMSU!, Kehlani, and Jay Ant:

"They came to Azure's apartment like many Bay Area artists do to hangout and create. We make tea, smoke and converse, talk about girls, make meals together and the music is made throughout the entire day. We're homegrown and our music is the same. How is it collaborating if you can't feel the person you're 'collaboratin' with? It's co-creation my friend!"
"Kehlani was 18 when we recorded 'Merlot.' It was our second time in the studio together. We played her the beat and at the time the Amy sample was really in your face and she almost wanted to explore different options because she didn't want it to sound like a cover of some sorts. By the time the verses were laid down the song evolved and she bodied the hooks. It became a whole different song and that's when we observed an early Kehlani showing every bit of promise she shows today."
The whole crew showcases some great vibes on the project, which you can stream in full below.