Earlier this week, Mad Decent announced the 13 cities their 2013 Mad Decent Block Party would be hitting; today, word hit that there are $20 early bird tickets available on maddecentblockparty.com. This is a pretty interesting development, considering that last year's Block Parties were free if you RSVP'd through the MDBP Facebook Page. We're not shocked; they literally added eight more events, and $20 isn't bad for the caliber of artist you're bound to see that night, but we have to ask: Does this bother you? Would paying $20 to go make you reconsider hitting up a Mad Decent Block Party?
UPDATE Mad Decent has posted the following statement via Facebook on why they're charging for tickets this year, and it is basically what you'd expect: Bigger acts, bigger productions. Do know that tickets will go up if you don't buy them now: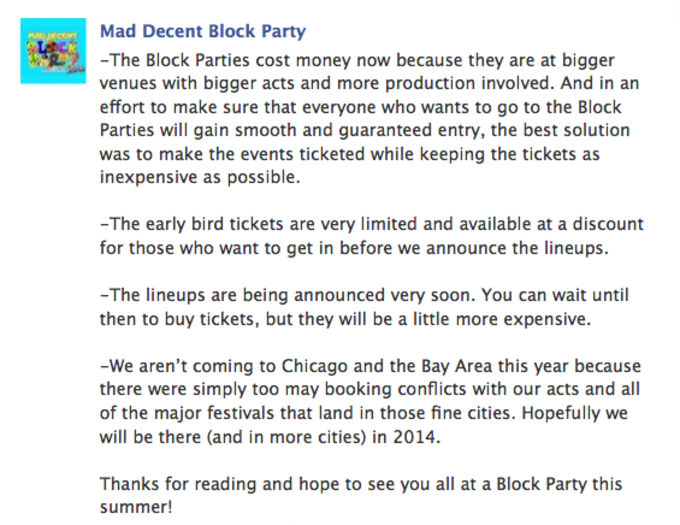 UPDATE Mad Decent Philly has announced that the Mad Decent Block Party early bird tickets are sold out, but regular-priced tickets of $30 will go on sale next week.