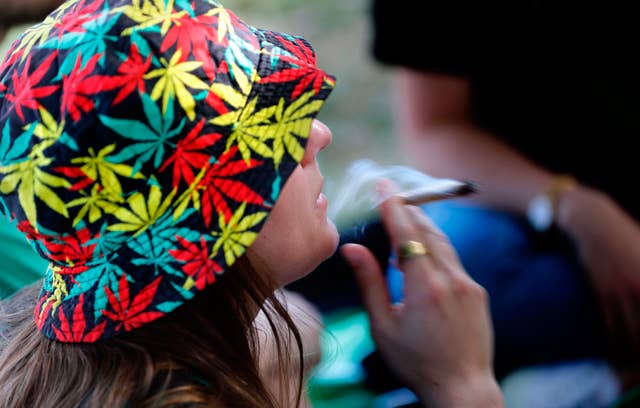 This 4/20, smoked-out house parties and hot-box sessions are being put on hold in favor of more subdued means of marking the high holiday in quarantine. Thankfully, with legal cannabis dispensaries across the country still operating under "essential" status amid the COVID-19 crisis and hemp-derived CBD being available legally by mail in all 50 states, there are still plenty of ways to take part in 2020's stoner festivities.
As most of us continue to hunker down at home while health care workers stand on the front lines, the right strains of cannabis can be key in finding some much-deserved relief from your nerves. Instead of reaching for those mind-racing sativa strains like Durban or Tangie, this year's uniquely flavored April 20 celebration might be better enjoyed with some happy hybrids and heavy indicas. And when you need an immediate case of couch-lock or a bout of the giggles, pre-rolls offer some relief from physical and mental pain.
With that in mind, these are our favorite weed and CBD pre-roll choices to combat your anxiety this 4/20.
Kimbo Kush Pre-Roll by 710 Labs
710 Labs operates in both Colorado and California and is well known for its "best in class" concentrates. But outside of buttery rosins and resins, 710 makes one of the industry's most popular joints. Each pre-roll is in limited quantity only, with batch strains picked by flower quality, hand-twisted by experts, and complete with a spiral-dry fusilli pasta noodle as a filter (serious, each one has a piece of pasta as the filter). 
Because these pre-rolls sell out quickly, it may be hard to find your favorite strain, but if you can get your hands on these Kimbo Kush pre-rolls, you'll forget that you were even quarantined in the first place.
Georgia Pie Highlights by Cookies
You can't honestly make a list of legal weed products and not mention Bay Area rapper, TGOD member, and all-around ganjapreneur Berner and his ubiquitous Cookies brand. Based in the Golden State of California, but also available in Michigan, Cookies sits atop the heap on dispensary shelves for good reason. Georgia Pie is calming, relaxing, and downright giddy, making it the perfect strain to mellow out your days trapped indoors.
Balla Berries CBD Pre-Rolls by GasHouse Hemp
GasHouse Hemp, a favorite brand of rappers like Future and Quavo, sells full-strength weed in dispensaries across California. But the federally legal institution offers terpene-infused hemp-CBD varieties of its famous strains for sale online to smokers around the country. Even without that THC high, tasty numbers like Balla Berries are a great option for those looking to take the edge off after watching Trump deliver a briefing. Of course, the CBD version won't get you the same buzz as its full-strength strains, but a joint or two will keep you at ease without sending you into a stupor.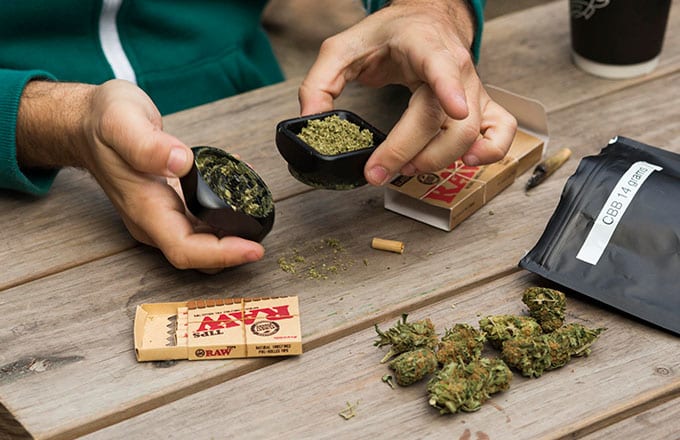 The Dreamers Smokes by Lowell Farms
In SoCal's cannabis industry, Lowell Farms has built a reputation synonymous with pre-rolls. With "Dreamers Smokes," sold in ready-to-burn 10-packs, the brand made its name on smooth-burning joints that are perfect for social-distancing solo sessions. After a long day of traveling between the bedroom, the kitchen, and the living room, the "Dreamers Smokes" indica blend is the perfect way to end the night.
Blueberry Muffins by Seed 2 Soul
Heading up to Northern California, the folks at Seed 2 Soul are a born-and-bred group of legacy growers that pride themselves on pre-rolls made only from the finest top-shelf sun-grown flower. Rolled expertly tight and packaged in individual glass tubes sealed with wax, this fancy doobie is a perfect wake-and-bake pre-roll that will add some relaxation to your morning. Reach for a full-gram joint of Blueberry Muffins as a bud-and-breakfast starter—but maybe save half for after lunch.
Sweet Tart Pre-Rolls by Gage Cannabis
Gage is an early industry leader in Michigan's recently rolled-out adult-use cannabis market, and with one look at its strain selections, you can see why. Its Sweet Tart pre-roll is an anxiety killer that matches its heavy giddy vibes and sedative effects with a sweet, gassy taste. Before you log on to see the dumpster fire raging on your timeline, cop a few of these at the company's self-branded dispensaries across the Wolverine State or head directly to its collaborative Cookies dispensary location on East 8 Mile Road in Detroit.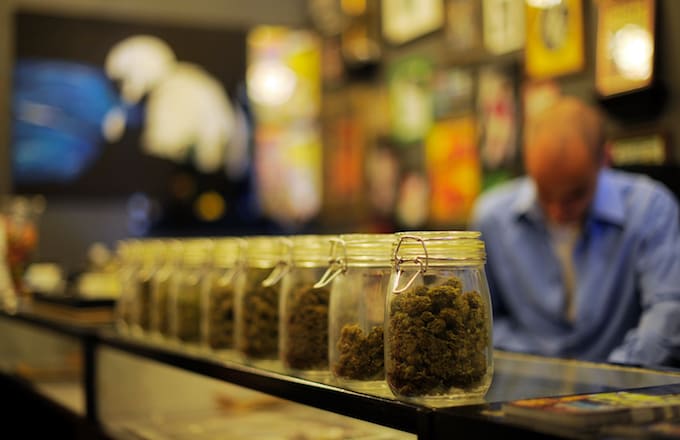 Gello Gelato Pre-Rolls by Sherbinskis
Sherbinskis' Gello Gelato is one of the people's favorites, as the now-famous strain boasts a fruity, floral indica that will have you ready for your next Netflix binge (Ozarks ftw). This cult-favorite company originated in San Francisco's Sunset District under the name Sunset Sherbet, but has since grown into an entire stable of oft-imitated but seldom duplicated cultivars. Boasting one-of-a-kind genetics, Gello Gelato is ready-made to release the stresses caused by this public health crisis, President Trump, and repeat viewings of Netflix's Tiger King.
Cherry Lemonade Pre-Rolls by Big Al's Exotics x Runtz
Highly anticipated collaborations aren't limited to the world of hype fashion. As the legal weed industry expands, community ties have quickly turned into official company crossovers with major brand appeal. Few cannabis collabos are quite as sought after as the line of strains produced by Sonoma County cultivator Big Al's Exotics and industry hit-makers Runtz. Their blend of perfect packaging—from a handmade roll to using a glass-tip filter—and use of top-shelf flower make their Cherry Lemonade pre-rolls one of their most sought-after efforts. Add to this the fact that Cherry Lemonade is an exclusive smoke that offers a high that matches their heavy hype and this one is ripe for those who just want to loaf around in their one-of-one Bathing Ape onesies.
Tahoe Alien 1.75g 5 Pack by Dogwalkers
Designed specifically for those who still venture outside, Dogwalkers' mini-joints are just perfect for taking the pooch out and sneaking a toke at the same damn time. And if your doggy in the window is more Cujo than Lassie, the Tahoe Alien 1.75g 5 pack will have you floating in the stratosphere among Steve Carrell's Space Force—allowing you to leave all your earthly canines (and worries) behind.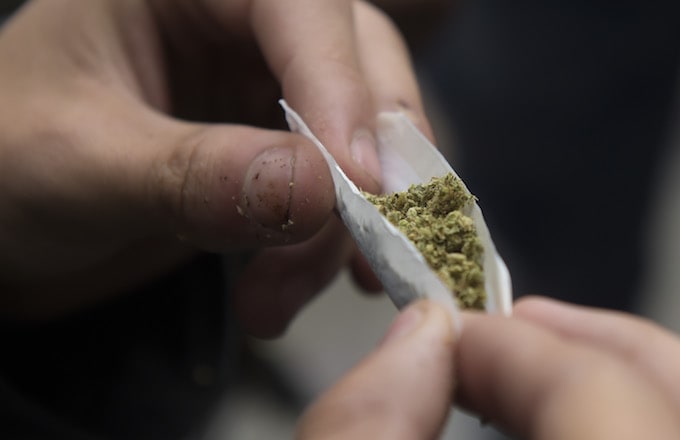 Frosted Lime Pre-Rolls by Aspen Valley Hemp Company
This is another CBD pre-roll that is available for everyone to order in all 50 states. Aspen Valley Hemp Company offers a variety of cannabidiol-dominant strains to keep your 4/20 even-keeled, even in the strictest of prohibition locations. For those looking for an even more discreet smoke, the Frosted Lime pre-rolls offer packs of hemp-blend joints, rolled identically to cigarettes, ideal for those quick 10-minute "exercise" escapes out of the house.
Hybrid Bubble Joints by The Flower Collective
The Flower Collective has been serving smokers and groovers across Colorado since 2015. If you're in the market for a little extra kick, the company's Bubble Joints offer an infused mix of bubble hash and premium bud that is guaranteed to have you stuck at home in uber-relaxed mode. Whether you're a Cliffhanger fan or a devotee of the survival flick Alive, TFC offers an infused Bubble Blunt that's wrapped in a hemp leaf that will keep you staring at the screen for hours.
White Cookies Pre-Rolls by Shadowbox Farms
One of Oregon's favorite pre-roll producers, Shadowbox Farms uses extra-long filters for a more comfortable smoke and offers a strong strain selection in variety packs of five. This also comes in a strain-specific pack of three called "three rolls." If you're suffering from cabin fever like us, we suggest copping a trio of White Cookies, heading outside, and catching some sun rays to keep the anxiety away.
Super Glue Pre-Rolls by Viola
Retired NBA journeyman Al Harrington has been a cannabis advocate since he hung up his jersey. His company, Viola Extracts, was named after his grandmother, who suffers from glaucoma, as opposed to the smoke-and-mirror routine of other celebrity-led products. In addition to having facilities in several states, Viola boasts a line-up of premium concentrates and flowers, with Super Glue Pre-Rolls a favorite franchise player. A few pulls from this special number is an effective way to enjoy one of the bud game's premier brands while riding the bench from the comfort of your home.