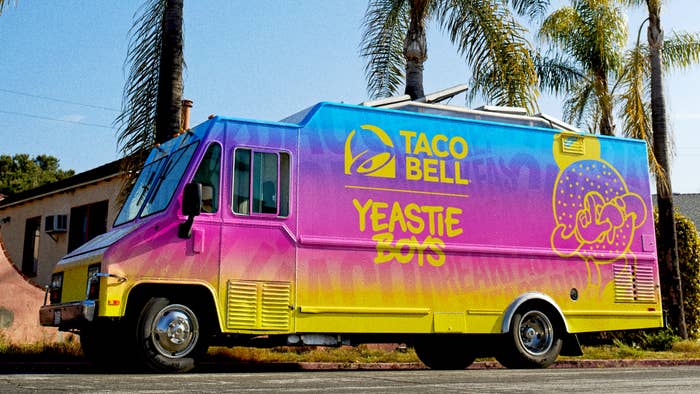 As announced Monday, Taco Bell and Yeastie Boys have partnered on a six-item menu experience that includes the following creations: the Game Over Breakfast Crunchwrap, the Cheddy Melt Breakfast Burrito, the Everything Breakfast Quesadilla, the Cinnamon Twist Bagel Sando, the Grilled Cheese Bagel Sando, and the Bell Bagel With Saucy Schmear.
In the words of Yeastie Boys owner Evan Fox, this California-focused collab has been brought into reality after years of work, all while keeping the items "authentic to all that we believe a bagel should be."
The menu will be available starting March 24 and lasting through March 26, with product availability slated to span from 8:00 a.m. to 2:00 p.m. local time. While all items will be served free of charge to customers, each person is limited to one breakfast item.
Expect to see the Taco Bell and Yeastie Boys lineup at the following locations: the Arts District (March 24), Venice and Silverlake (Saturday), and West Hollywood and Studio City (Sunday). Below, get a closer look at the lineup before potentially having the chance to ingest one of these collaborative breakfast pieces in person.