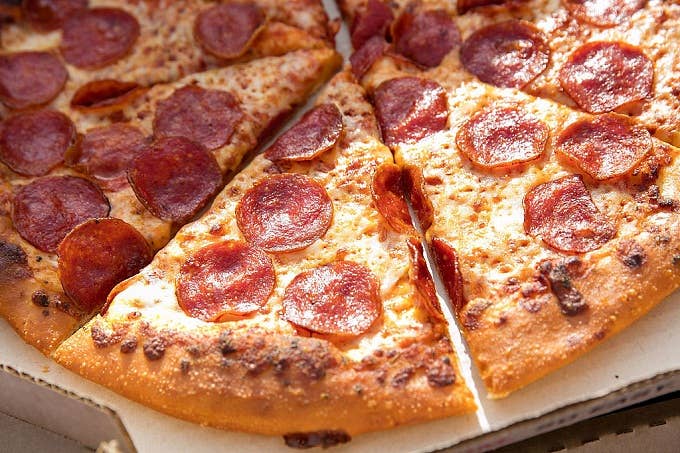 Apparently, a recent Pizza Hut meeting went something like this:
Important Pizza Person 1: "Holy shit. Have you guys watched Black Mirror yet?"
At this year's CES bash in Las Vegas, Pizza Hut announced its global partnership with Toyota aimed at exploring the "future of pizza delivery" through self-driving delivery vehicles. The autonomous concept car, pictured below, is called the e-Palette. "With Toyota, we are excited to be partnering with an undisputed leader in human mobility with a reputation for innovation, reliability, and efficiency as we define the pizza delivery experience of the future," Pizza Hut president Artie Starrs said Monday. e-Palette testing is set to begin in early 2020.
Predictably, the official @BlackMirror Twitter account promptly chimed in with a "Crocodile" reminder:
​As everyone who's caught up on the new Black Mirror episodes knows, the self-driving Pizza Hut delivery vehicle is striking similar to technology featured in the season 4 episode "Crocodile." @BlackMirror wasn't the only one to notice the similarities:
If it matters to you, the Pizza Hut x Toyota collaboration will also include updates to the brand's current "delivery ecosystem," including the capturing of driver behavior data.
Your recommended plans for the foreseeable future: sprinkle existential anguish on your daily diet of autonomously delivered pizza while awaiting certain doom. Sounds delicious.