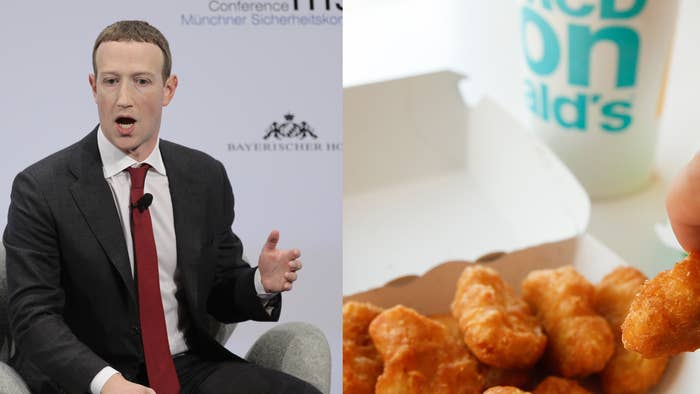 Having apparently moved on from allegedly killing and serving a goat, Mark Zuckerberg has revealed what he's been ordering from McDonald's as of late.
In a Threads update this week in response to a prompt from the fast food chain, Zuckerberg started with "20 nuggets" and continued from there.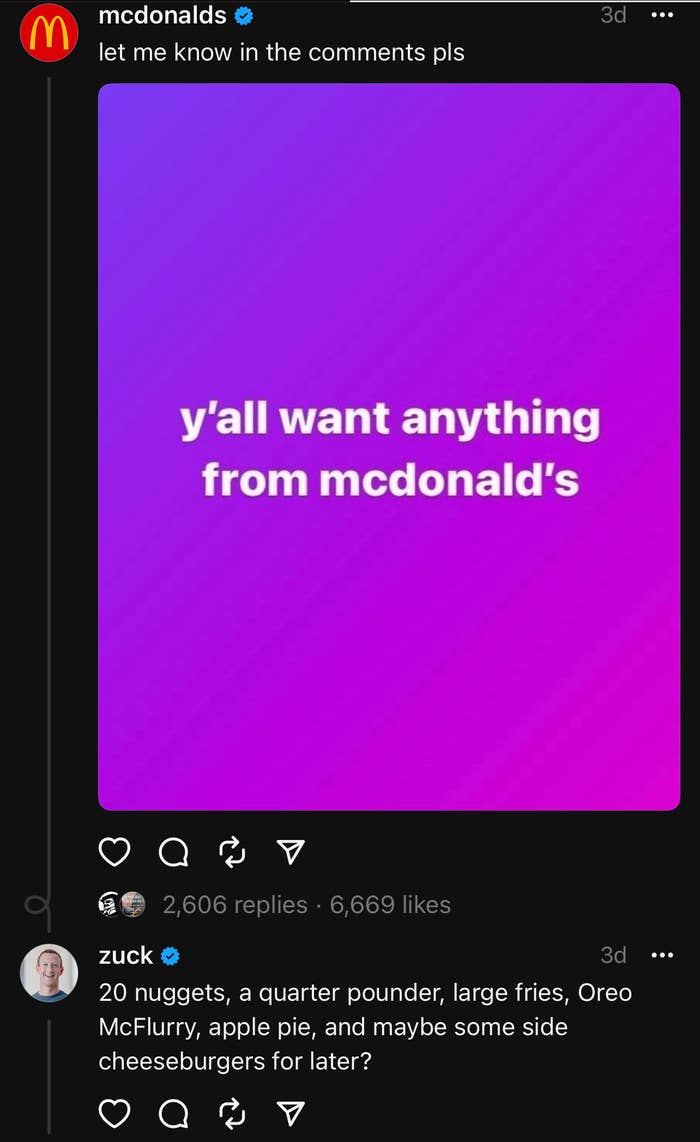 Shortly after, Zuckerberg tossed out a caloric estimate for his recent diet.
"Not cutting weight so I need ~4000 calories a day to offset all the activity," Zuckerberg said in response to a McDonald's questioner.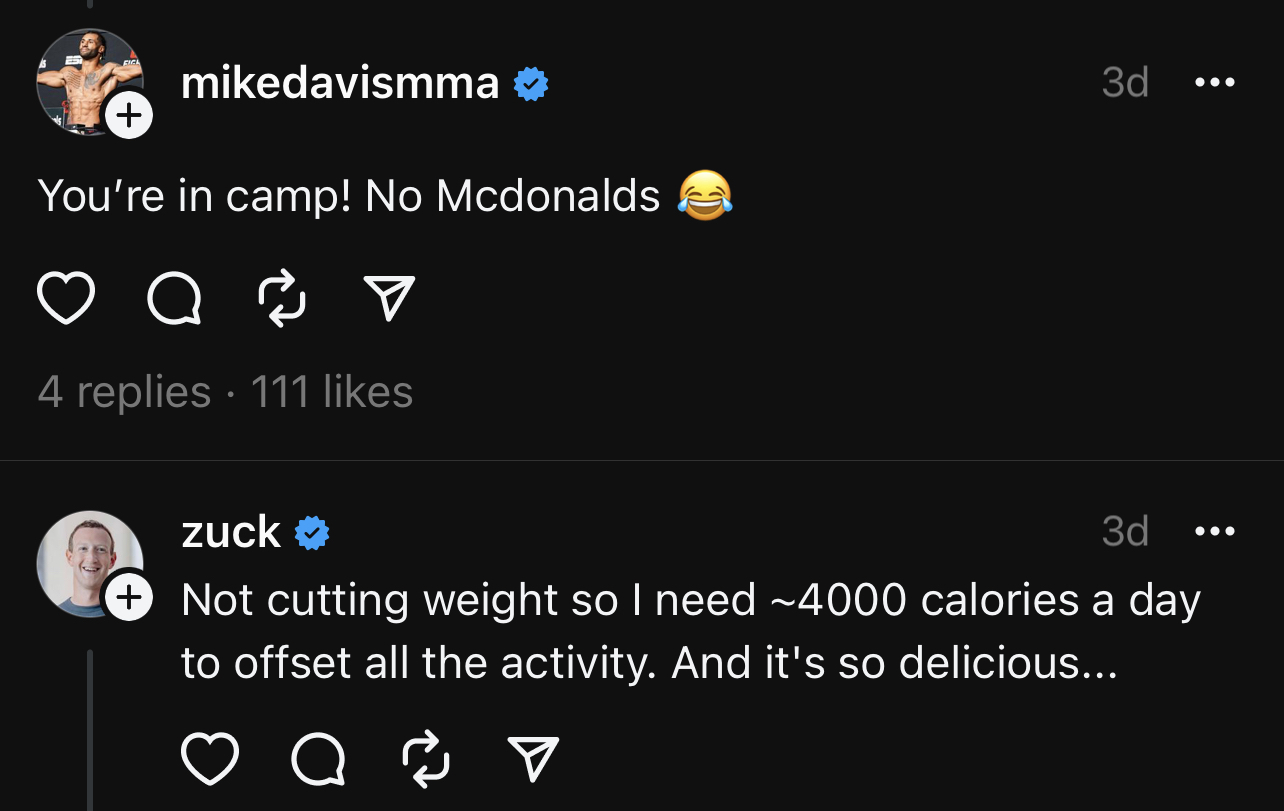 Now, did I wake up this morning thinking I'd be writing about what Mark Zuckerberg orders at McDonald's? Was that my goal? Is it the best use of my talent, my time, my patience? Across the board, no, but it admittedly does beat waking up and writing about a proposed Elon Musk and Mark Zuckerberg dick-measuring contest.
Musk and Zuckerberg, as previously reported, have been publicly toying with the idea of a one-on-one fight for some time now. It remained unclear what, if anything, would come of it at the time of this writing.
To be fair, Musk is plenty busy destroying Twitter (now known as X) at the moment.