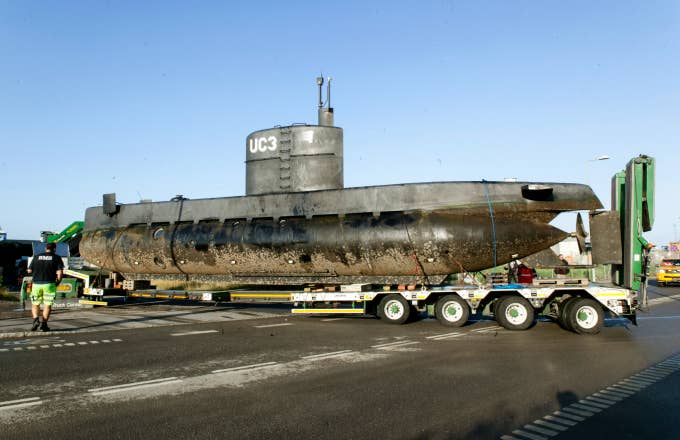 An inventor suspected of killing a journalist aboard his homemade submarine has once again changed his story. Danish engineer and inventor Peter Madsen has now admitted to dismembering Swedish journalist Kim Wall's body, police told the Guardian Monday. Madsen, however, still denies killing Wall.
Though Madsen initially told authorities Wall died when a hatch fell on her head, he revised his story Monday. Now, Madsen claims Wall died of carbon monoxide poisoning. Madsen also admitted to spreading the dismembered body parts in Koge Bay off Copenhagen. Kim Wall—whose work appeared in Vice, the New York Times, and more—joined Madsen aboard the UC3 Nautilus in August to interview him for an article.
When Wall did not return from the trip, her partner informed authorities and a search began. Mere hours later, Madsen "intentionally" caused the small submarine to sink. Weeks after a headless torso was found floating in Koge Bay and identified as Wall's, investigators recovered her head and legs. Multiple stab wounds were discovered on Wall's body. Divers are still actively searching for Wall's arms and smartphones belonging to Wall and Madsen, CNNreported Monday.
Lead investigator Jens Moeller Jense said Madsen's latest claims will "of course" result in police asking the medical examiner and submarine experts to provide additional statements.
In a Facebook post in August, Kim's mother Ingrid remembered her daughter as someone who made a difference in life. "During the horrendous days since Kim disappeared, we have received countless examples of how loved and appreciated she was, as a person and as a friend, as well as a professional journalist," Ingrid wrote.