6 Dr. Seuss Books Will Stop Being Published Following Controversy, His Stepdaughter Responds (UPDATE)
On Tuesday, Dr. Seuss Enterprises announced it will stop publishing six Dr. Seuss books, including 'If I Ran the Zoo,' due to racist and insensitive imagery.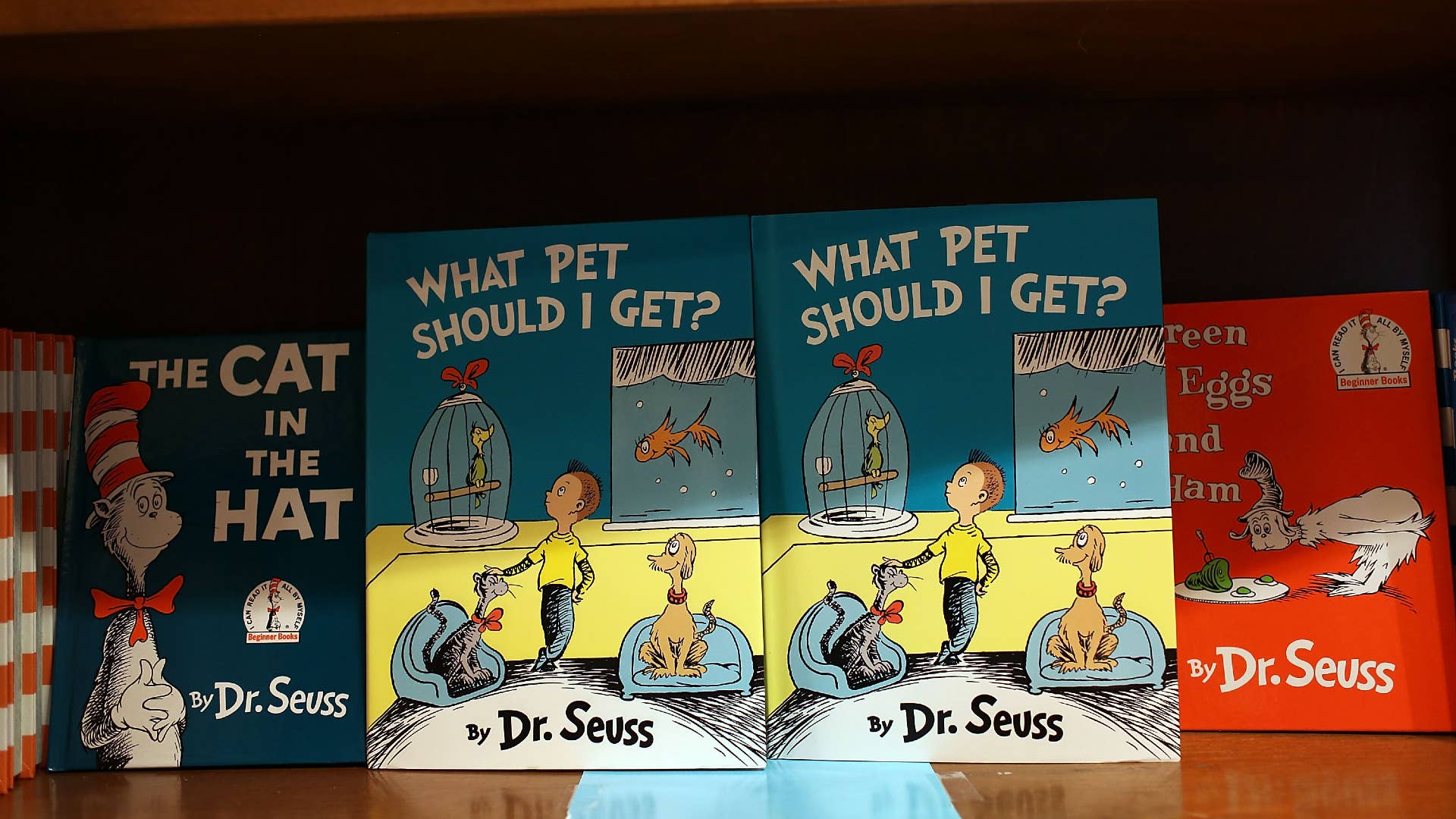 Getty
Image via Getty/Joe Raedle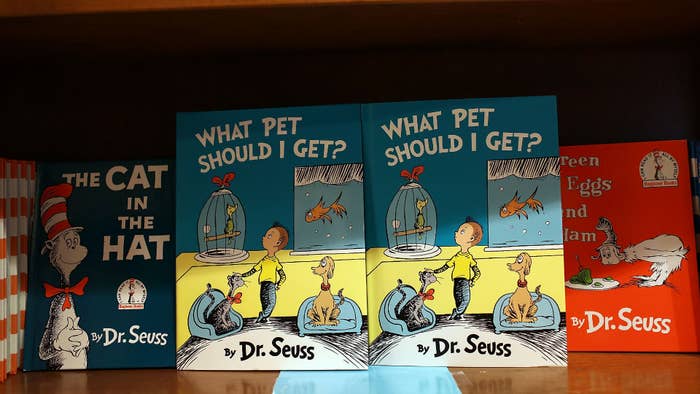 UPDATED 3/2, 2 p.m. ET: On Tuesday, Dr. Seuss Enterprises announced it will stop publishing six Dr. Seuss books, including If I Ran the Zoo and And to Think That I Saw It on Mulberry Street, due to racist and insensitive imagery, according to the Associated Press.
In a statement to AP, a rep for Dr. Seuss Enterprises said the books in question "portray people in ways that are hurtful and wrong," adding that ceasing sales of these books is part of a "broader plan to ensure Dr. Seuss Enterprises' catalog" is representative of all families.
Leagrey Dimond, whose stepfather was Seuss, disagrees with the discontinuation of those six books. She told TMZ she thinks a disclaimer on the titles in question would be more appropriate. "She insists the full breadth of his literature shows he's a good guy and evolved over time," the outlet reports, adding that "Dimond says Seuss publicly regretted some of his earlier work—such as ads, comic strips and political cartoons he helped craft during the WWII era—which featured blatantly racist drawings of Black people and Asian people."
Dimond also feels Dr. Seuss Enterprises shouldn't be making this call, saying no one in charge actually knew the author personally. She told TMZ that since becoming Seuss' stepdaughter at age nine, "she never once experienced any hatred, hate speech or bigotry of any kind...which she says was emblematic of his character at large."
See original story below.
Depending on your tolerance level for news of this variety, you may or may not have stumbled across a wave of claims centered on the so-called canceling of Dr. Seuss.
In short, no such "canceling"—by way of a ban on the late children's author's catalog—has occurred. Instead, as a rep for Loudoun County Public Schools in Virginia explained in a recent statement, schools in the region were advised to no longer "exclusively" connect Read Across America Day on March 2 to the works of Dr. Seuss.
"During the past 24 hours, a media rumor is circulating that Loudoun County Public Schools (LCPS) has banned books written by Theodor Seuss Geisel (Dr. Seuss)," the rep said in a statement shared over the weekend. "Dr. Seuss books have not been banned in Loudoun County Public Schools (LCPS) … Schools in LCPS, and across the country, have historically connected Read Across America Day with Dr. Seuss' birthday. Research in recent years has revealed strong racial undertones in many books written/illustrated by Dr. Seuss. Examples include anti-Japanese American political cartoons and cartoons depicting African-Americans for sale captioned with offensive language."
Due to this research, as well as what LCPS described as its ongoing focus on "equity and culturally responsive instruction," schools were advised to refrain from strictly linking Read Across America Day festivities with the birthday of Dr. Seuss, which also lands on March 2.
The conversation surrounding a rethinking of Dr. Seuss' place in the lexicon, notably, has been ongoing for several years. In an NPR op-ed from 2019, for example, Seuss' own pat—including performing in blackface—was brought into question, as were specific examples of offensive depictions from his work including If I Ran the Zoo and And to Think That I Saw it on Mulberry Street.
And while there was no actual "ban" in place in Virginia, that didn't stop many from positing this news as a talking point of sorts for those on the right. A Fox News headline, for example, presented the story as "Virginia school system cancels Dr. Seuss." That article, expectedly, was then shared by recent mid-disaster Cancun vacationer Ted Cruz alongside his own version of One Fish Two Fish Red Fish Blue Fish in which the phrase "really stupid left-wing censoring totalitarian asinine angry blue fish" was added.
To reiterate for clarity's sake, Loudoun County Public Schools did not ban Dr. Seuss books.