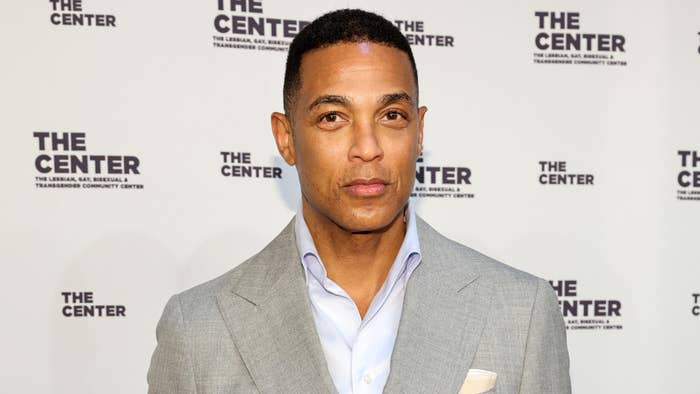 Don Lemon and CNN have also consciously uncoupled.
The news, which followed mere minutes after word that Tucker Carlson and Fox News had parted ways, was first announced early Monday in a statement from Lemon himself. According to Lemon, he was made aware of the decision by his agent and was not "given any indication" that his departure was on the horizon.
"I was informed this morning by my agent that I have been terminated by CNN," Lemon said. "I am stunned. After 17 years at CNN I would have thought that someone in management would have had the decency to tell me directly. At no time was I ever given any indication that I would not be able to continue to do the work I have loved at the network. It is clear that there are some larger issues at play. With that said, I want to thank my colleagues and the many teams I have worked with for an incredible run. They are the most talented journalists in the business, and I wish them all the best."
Read the full statement from CNN CEO Chris Licht, shared with Complex on Monday, below:
Lemon, a longtime star of the network, has been the subject of several critical headlines in recent months. In February, for example, Licht said Lemon was undergoing "formal training" for comments he made about Republican Governor Nikki Haley that had been criticized as sexist.
Earlier this month, Lemon was accused of, among other things, sending threatening text messages to a colleague over an on-site Iraq assignment. Both Lemon and networks reps disputed the allegations, which were included as part of a larger investigative piece from Variety.