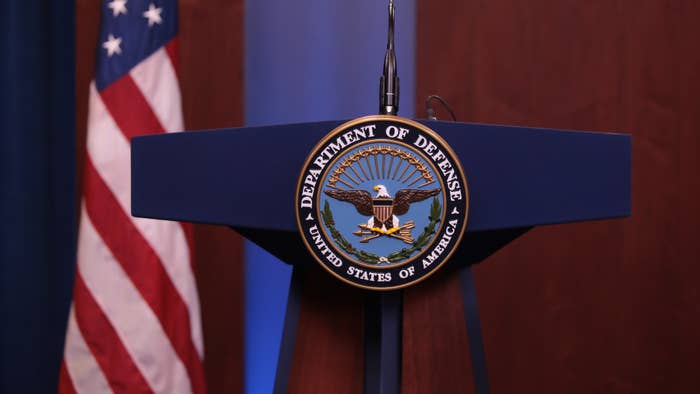 Tom DeLonge is further proving the naysayers wrong as fuck with the latest development surrounding a trio of unidentified aerial phenomena (UAP) videos.
The Department of Defense said Monday it had authorized the official release of three unclassified Navy videos, all of which were originally shared to mainstream attention through the work of To the Stars Academy of Arts and Science (TTSA), a company co-founded by the multi-hyphenate whose musical ambitions include the launch of blink-182 back in 1992 and the NASA-approved Angels & Airwaves.
In a statement shared Monday, a Department of Defense rep said the videos—which were previously acknowledged as legitimate by the U.S. Navy—had undergone an evaluation and are now being formally released to curb misconceptions:
After a thorough review, the department has determined that the authorized release of these unclassified videos does not reveal any sensitive capabilities or systems, and does not impinge on any subsequent investigations of military air space incursions by unidentified aerial phenomena. DOD is releasing the videos in order to clear up any misconceptions by the public on whether or not the footage that has been circulating was real, or whether or not there is more to the videos.
The Department of Defense also clarified that the aerial phenomena documented in the footage remains "unidentified."
The videos include one from November 2004 and two from January 2015. The Department of Defense-uploaded footage can be viewed and downloaded right here. Below, revisit the TTSA releases:
Previous reporting on the circumstances surrounding the footage, including a Motherboard update from January, revealed that the Navy reportedly had a classified version of the video labeled "FLIR1."
DeLonge, meanwhile, closed out his 2019 with a reflective Rolling Stoneinterview in which he said it was the year his "young startup" really ignited.
"For me, the ramifications are so vast," he said when asked about previous reports on the Navy's response to the footage. "It's who we think we are, and where we're going. Are we the only life in the universe? What are these technologies? The technologies can defy the laws of gravity and physics as we know them."
For more on TTSA, which currently has a $65 million valuation, peruse this.