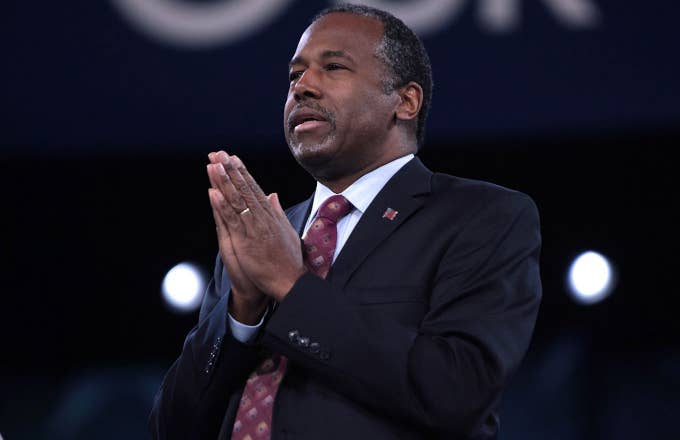 Ben Carson, the current Housing and Urban Development Secretary who once said he didn't want to be in Trump's cabinet due to lack of experience, got stuck in an elevator Wednesday. Carson was touring the Courtside Apartments building in Miami when the elevator "became stuck," NBC Miami reported.
Carson and his team were visiting the affordable housing complex for a meeting with residents. After being stuck on the elevator for approximately 15 minutes, Carson's party was rescued by firefighter. "We got all of our questions answered," Carson said after emerging from the unstuck elevator.
Carson's elevator mishap drew jokes and general roasting from Twitter, with some referencing HUD funding cuts while others pondered how Saturday Night Live might handle this in the writers room:
Prior to joining Trump's team, Carson—himself a former presidential candidate—felt his involvement might "cripple" the presidency. "Dr. Carson feels he has no government experience, he's never run a federal agency," Armstrong Williams, a business manager and friend of Carson's, toldThe Hill in November. Days later, all of that apparently changed.