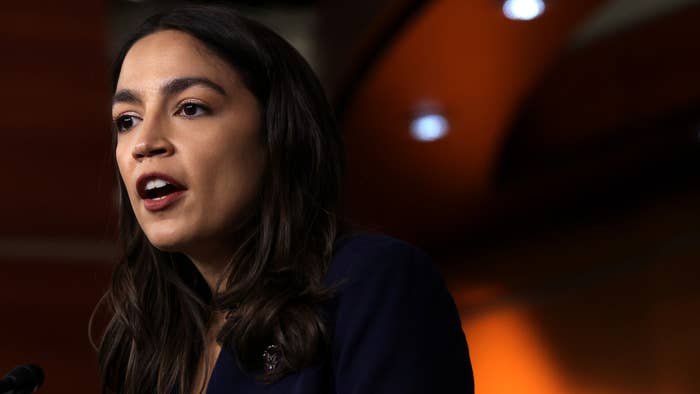 Pointing to the "very fragile recovery" the country is currently experiencing due to the pandemic, Rep. Alexandria Ocasio-Cortez is cautioning against the upcoming resumption of student loan payments.
In comments delivered as part of a Yahoo Finance interview this week, AOC mentioned the current White House administration and also painted a grim picture of the potential impact of resuming payments in May. As previously reported, the Biden-Harris administration announced last December that the student loan pause would be extended through May 1 of this year.
"I cannot understate the danger and the risk—economically, politically, and just where we are right now as a country—of allowing the moratorium on student loan payments to lapse in May," AOC said at the top of the video below. "If we just allow a full continuation of student loan payments, we are talking about a catastrophic development for millions."
From there, the progressive Democrat noted that millions of borrowers were already struggling with payments prior to the pandemic, though the "delicate point" the country finds itself in right now could worsen that situation.
"It could throw out of balance what is already a very fragile recovery," she said around the 1:03 mark in the video below. "Not only that, but forgiveness is the just thing to do. It's the right thing to do. Why the president hasn't done it yet, I'm not sure. But I do think this is an issue of increasing urgency. He has already indicated an openness to it and he has actually already used his authority to forgive student loan debt in certain small, very narrow cases."
Asked if the oft-repeated argument that the POTUS wouldn't have the authority to enact some form of blanket forgiveness was a "legitimate" stance, AOC argued that it's not, saying "we've seen him use the same legal authority" to suspect payments. 
Speaking on the misunderstandings that often obscure the larger issue of education debt, AOC noted that some people are convinced that it's only "fancy" schools that are "extremely expensive" for students. That's inaccurate, AOC pointed out, due to public college tuition having risen "dramatically far beyond the pace of inflation."
See more from AOC, including insight on the "true moral hazard" of the rising cost of education, via the three-minute video below. And for more info on the current student loan situation, revisit our recent breakdown here.