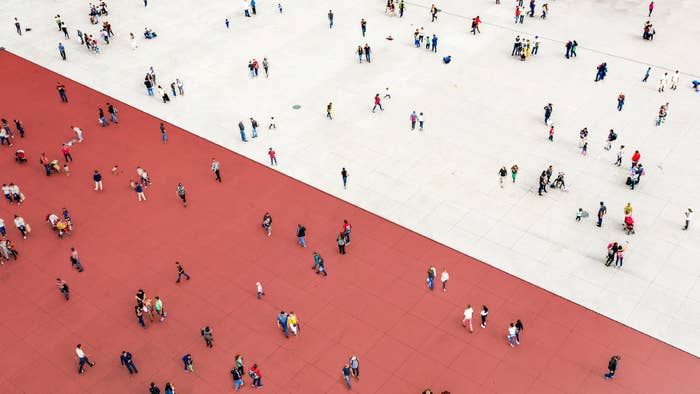 A new survey suggests that Canadians think society is becoming more divided, with many people saying that politics and COVID-19 are the most polarizing topics in the country. 
The Canadian Hub for Applied and Social Research at the University of Saskatchewan surveyed 1,011 people between March 7 and March 24, asking them about issues that divide them the most. The survey showed that three out of every four respondents think that people have become more severely split, with 72 percent of people citing COVID-19 and 73 percent citing politics as the aggressors. 
This polarity has led some to minimizing or dropping contact with friends or family members, with 40 percent of respondents saying they've had to put up boundaries of some kind with their loved ones after an argument about politics or the pandemic. 
Jason Disano, the survey's research director, told the Canadian Press that the respondents political leaning influenced their responses. Respondents from the Prairies typically answered in ways that aligned with conservative politics. Though people from the Prairies said issues regarding climate change and the ban of assault weapons were divisive, people from Central Canada disagreed. 
While we could've told you that things feel more divided for free, some Canadians can't even agree about the nuances of the country's political division itself. 
While many of the issues discussed in the survey showed a country divided, Canadians seem to agree on topics like international aid and increasing ethnic diversity.
The survey was reliable to within plus or minus three percent, with a 95 percent confidence level.