 Kicking off the first day of special panel discussions on timely topics at ComplexCon, a diverse group of artists and thinkers gathered in the ballroom at the Long Beach Convention Center to discuss the future of public education in America. During "The Future of Our Schools: An Urgency for Change," Marc Eckō, Russlynn Ali, Laurene Powell Jobs, Pusha T, Jesse Williams, and Hill Harper spoke about the realities of American classrooms, and how they need to evolve. (Read our live-tweet thread of the panel here.)
The problem is, the modern public education system in America hasn't changed in fundamental ways since its inception in 1906. That means that in 100 years, as the world has evolved, the school system has calcified. Actor and activist Jesse Williams described his experience as a student in Chicago and then his time as a teacher, which he said taught him that schools, in their current incarnation, are little more than holding cells. Russlynn Ali, who worked as assistant secretary for civil rights at the U.S. Department of Education under President Obama, likened school to prison. As education activist Laurene Powell Jobs explained, this is the result of the public education system's adherence to the Carnegie Unit, a time-based system of achievement designed during the Industrial Revolution. It's not working anymore.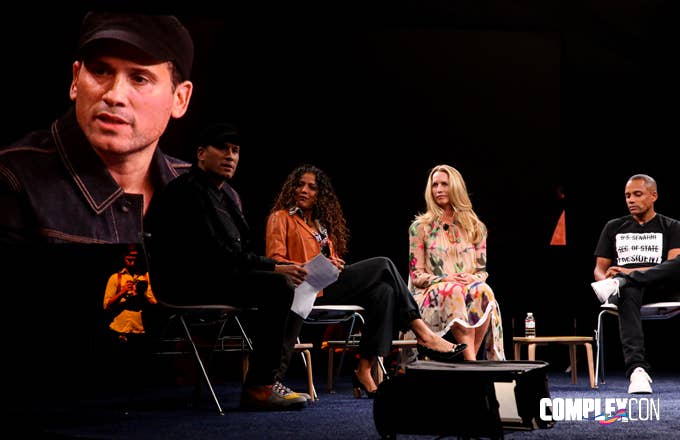 Which is where the XQ Institute's Super School Project comes in. Powell Jobs and Ali are working with 10 schools across the country to rethink how the classroom works. These 10 super schools will be "open source," Powell Jobs said, meaning that the novel curriculums cooked up in each will be published on the super school's website to make the findings and methods available to educators everywhere.
It's a step in the right direction, but just one of many. "We get what we expect we deserve, and that's by design.... Curriculum is a conditioning process," Williams said. He was talking about the way that the current system is set up to work against students of color, under-privileged students, and other learners. Rethinking the school system will require the efforts of communities that have traditionally been kept out of the decision-making process. "All of us in this room are complicit because we're not holding these schools accountable," Harper said, before urging everyone to run for their local school board. Williams agreed, and said that everyone is just as qualified as the individuals currently in place.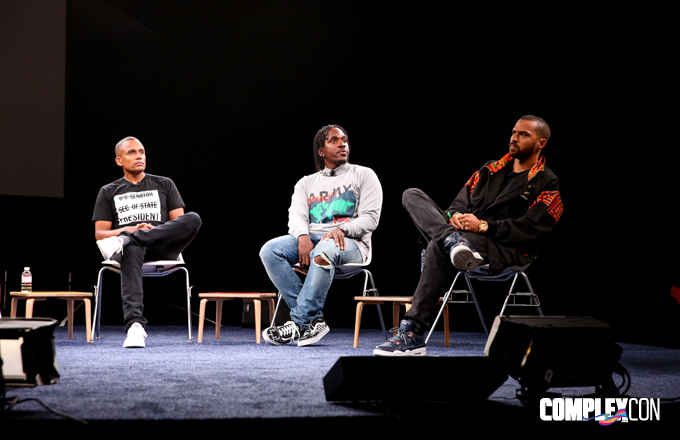 Pusha T spoke about his experience as a student in Virginia Beach, where he was forced to pursue music without the help of public education. "No one tried to nurture what we were doing," he said. A new system would need to nurture the practical interests of its students, and make a place for their real-life passions. 
Greater input from a wide, diverse array of people and perspectives was a theme the conversation returned to again and again. Public education needs to be flexible, student-driven, and inclusive. "More than half of the people in this room will have jobs that don't exist today," Powell Jobs said. "And so we need to produce nimble and agile learners." The only way for that to work, it seems, is for the system to be just as nimble and agile.