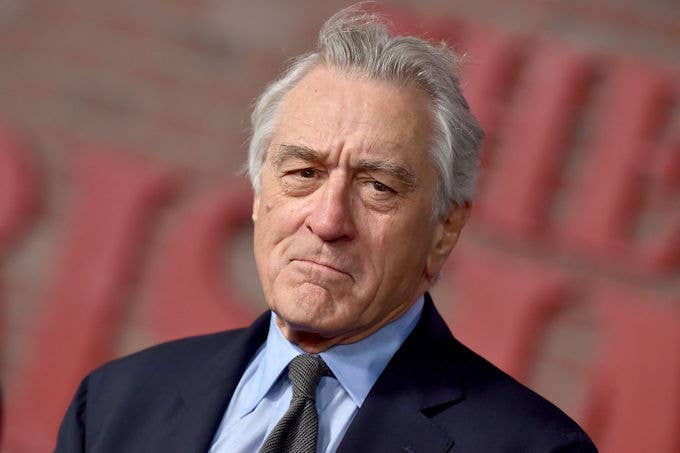 There's no love lost between Robert De Niro and President Donald Trump.
The Irishman actor appeared on Michael Moore's podcast Friday to express his disdain for the current president. Fecal matter gets a shoutout here.
"It would kind of feel good to punch him — not hurt him — but just punch him in the face," Moore told the actor on the Rumble with Michael Moore podcast, to which De Niro replied. "I'd like to see a bag of shit right in his face. Hit him right in his face."
"Let the picture go all over the world. And that would be the most humiliating thing. Because he needs to be humiliated," he continued. "He needs to be humiliated by whoever his political opponent is."
The De Niro bars continued to drop: "I always say lowlife because he's a lowlife. He's not a pig. I used to call him a pig, but pigs have dignity. He has no dignity, no nothing. He's a disgrace to the human race, if you will." The disses came a day after Trump got impeached.
Back at last year's Tony Awards, De Niro was blunt about how he felt about Trump.
"I'm gonna say one thing," De Niro said. "Fuck Trump. It's no longer 'Down with Trump,' it's 'Fuck Trump.'"
And don't forget De Niro banned Trump from his Nobu restaurants.