Everything We Know About Donald Trump's COVID-19 Diagnosis
Following President Trump & Melania's Twitter announcement that they've contracted COVID-19, here is everything we know.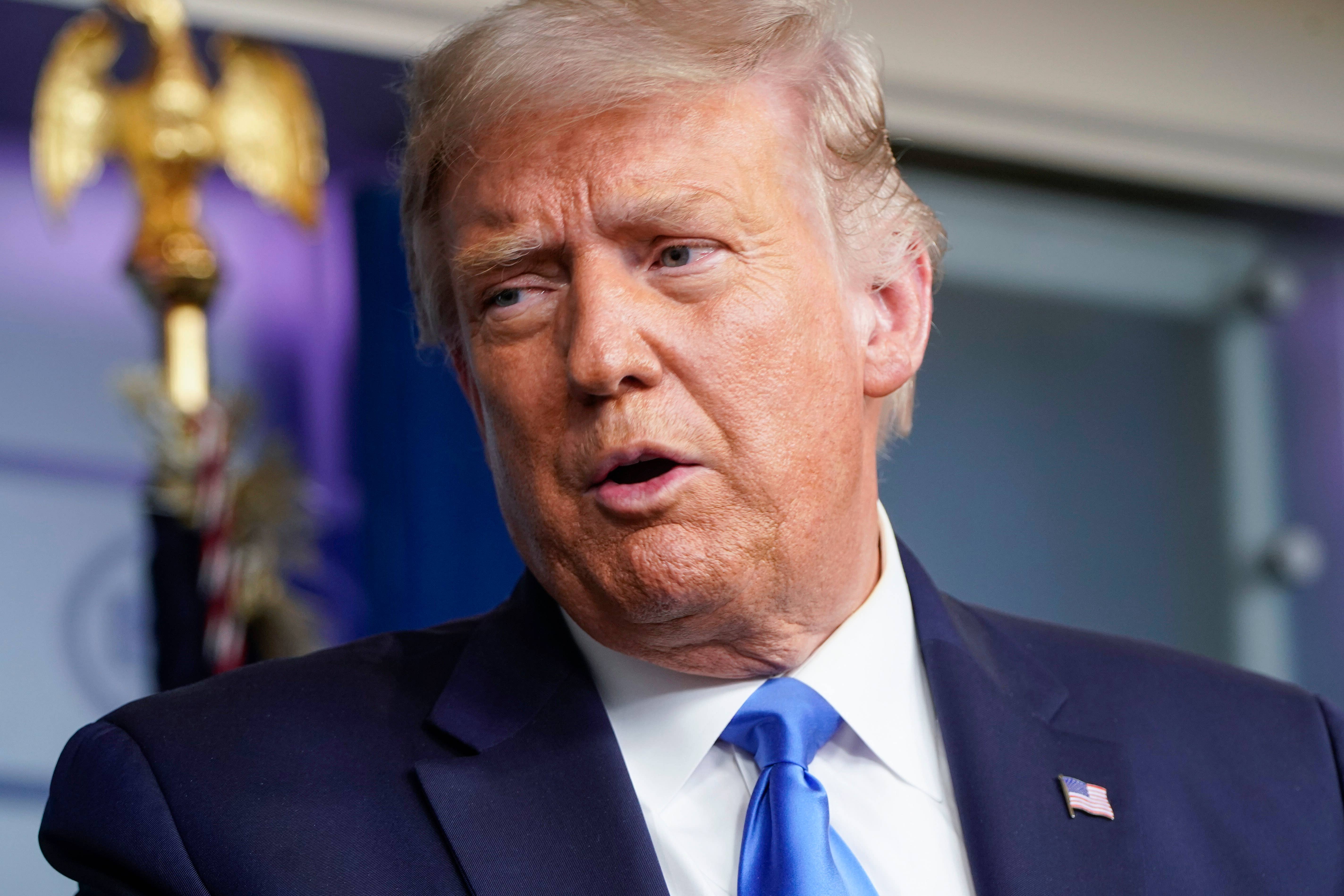 Getty
Image via Getty/ Joshua Roberts / Stringer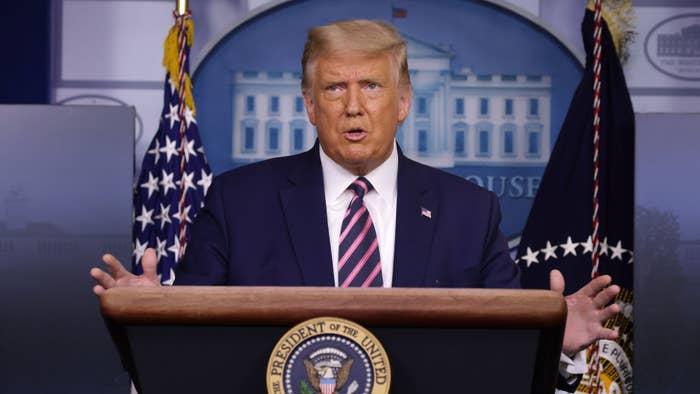 Trump's condition falls in line with the  Centers for Disease Control and Prevention's website, which states that people with mild to moderate symptoms may experience "fever or chills, cough, shortness of breath, fatigue, muscle or body aches, headache, new loss of taste or smell, sore throat, congestion or runny nose, nausea or vomiting, and diarrhea."
Less than 24 hours after Tuesday's unfortunate presidential debate, Trump traveled to Minnesota to attend a fundraiser in Shorewood hosted by Cambria CEO Marty Davis. That same day he spoke before a rally in Duluth attended by more than 8,000 supporters. White House aides said Trump appeared "exhausted" on Wednesday, but ascribed Trump's sluggishness to his busy campaign schedule. On Thursday, Trump attended a fundraiser at his Bedminster, New Jersey golf club where he was said to have appeared "lethargic" and refrained from his typical socializing after the event. He then returned to the White House to hold a virtual tele-rally for Iowan voters and a phone-in interview with Fox News' Sean Hannity in which he finally condemned all white supremacists. At 12:54 a.m., on Friday, Trump tweeted the news of his and the First Lady's test results.
Trump cancelled the vast majority of his Friday engagements including his daily intelligence briefing, a roundtable with supporters, and a campaign rally set in Sanford, Florida. Per Trump's campaign manager, Bill Stepien, all planned campaign events involving him or his family members will either be temporarily postponed or held virtually—a move that arguably should have been made earlier in light of the Trump administration's knowledge of the President's exposure. 
White House Chief of Staff Mark Meadows told the press that the administration knew of senior aide Hope Hicks' positive coronavirus test, just as Marine One departed for Trump's New Jersey fundraiser. Hicks had traveled with Trump to and from Tuesday's debate as well. Despite their knowledge, the administration deemed that proceeding with Thursday's campaign plans was safe because the Bedminster fundraising event was held outdoors and the president practiced social distancing.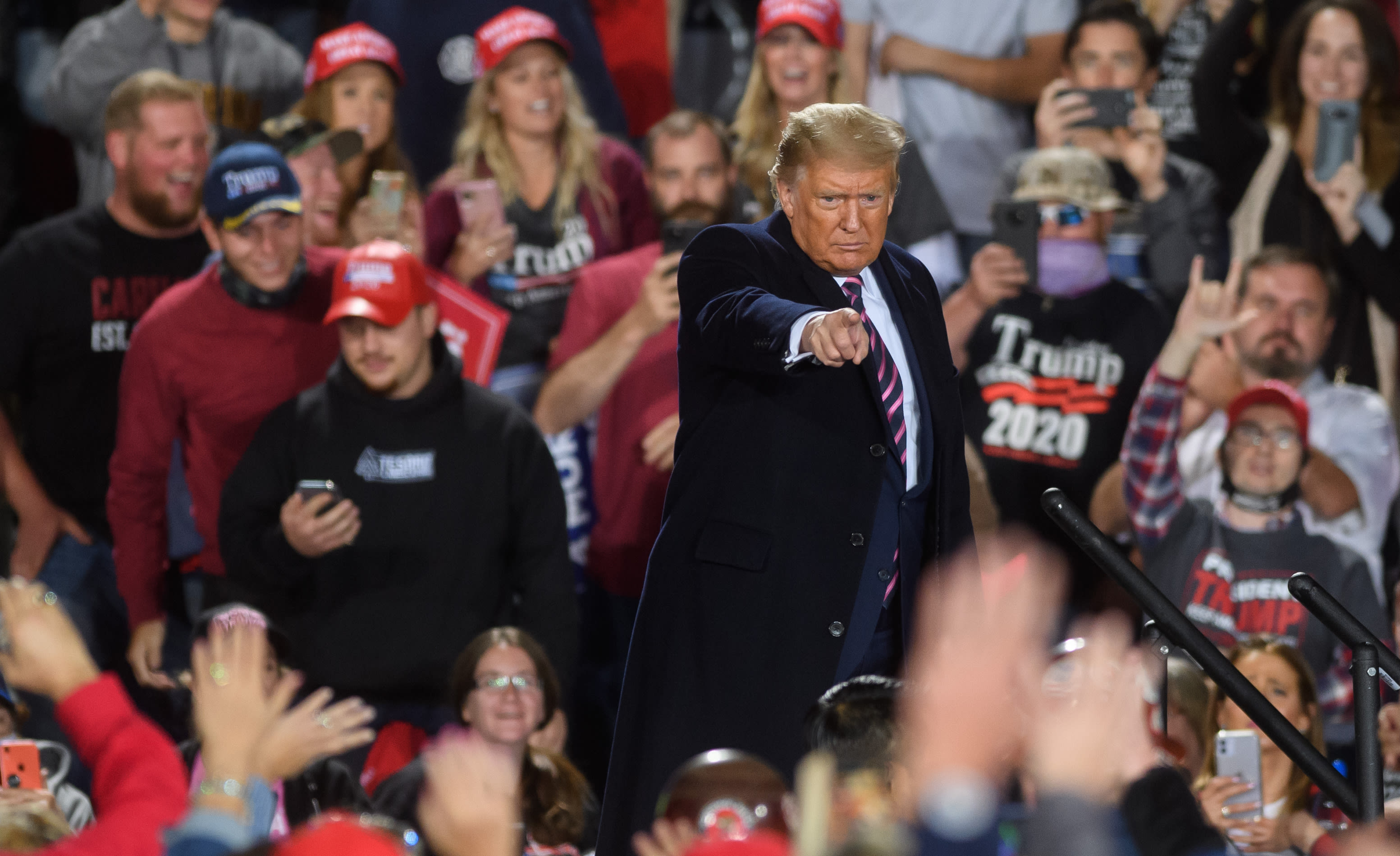 Subsequent contact tracing and testing activities have revealed that Senator Mike Lee of Utah and Notre Dame President Fr. John Jenkins, who both attended the White House on Saturday, September 26, during Trump's Supreme Court nominee announcement, have tested positive for COVID-19. At least one junior West Wing employee also tested positive on Friday.
Of those who have come into contact with President Trump since Saturday, Supreme Court nominee Judge Amy Coney Barrett, who recovered from her summertime bout with the coronavirus, tested negative on Friday, as did Vice President Mike Pence and Second Lady Karen Pence; Ivanka Trump and Jared Kushner; Barron Trump; health secretary Alex M. Azar IIl; Attorney General William P. Barr; Secretary of State Mike Pompeo; Treasury Secretary Steve Mnuchin; former Vice President Joe Biden; and former Second Lady Jill Biden.
Don Jr., Eric, and Tiffany Trump, Senate Majority Leader Mitch McConnell, education secretary Betsy DeVos, former New Jersey Governor Chris Christie, White House Chief of Staff Mark Meadows, campaign strategist Jason Miller, policy adviser Stephen Miller, Ohio congressman Jim Jordan, Minnesota congressman Kurt Daudt, and White House press secretary Kayleigh McEnany also came in contact with either Hicks or President Trump, but their statuses are unknown as of this publication.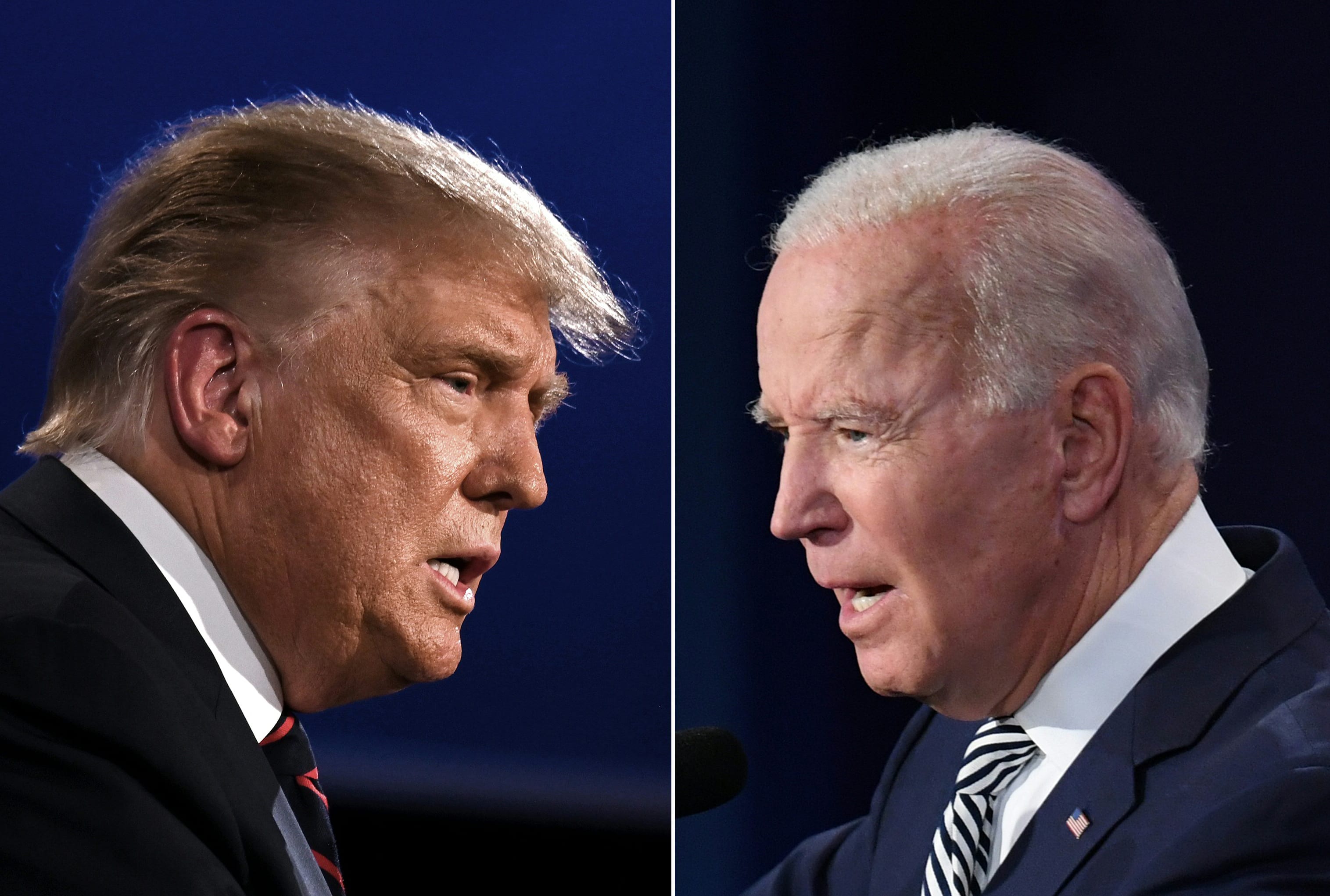 The president's positive test results and pending hospitalization does not bode well for his campaign. As of today, Biden is ahead in national polls by nearly nine percentage points, and the Trump campaign aimed to keep its base energized as Election Day draws closer. But given the uncertainty of Trump's illness, his Make America Great Again events—the most reliable tool for rallying his staunchest supporters—may no longer be in play. It remains to be seen if the campaign will, despite Trump's ridicule of it, echo Biden's social-distance practices.
Despite safety concerns being raised at Trump's past events, attendees flouted repeated recommendations to wear masks and maintain a distance of six feet—particularly in indoor spaces. Trump backers also dismissed infection spikes following packed events, as was the case with Trump's June rally in Oklahoma—an event attended by former GOP presidential candidate and Trump ally Herman Cain. Cain died of COVID-19 a little more than a month after going to the rally.
Still the bigger questions are whether Trump will remain fit for office for the remainder of his term and if he will retain any of his funding or backers given that he's now contracted a potentially fatal disease. Donald and Melania Trump's infection appears to bolster Biden's talking points on the president's mismanagement of the pandemic which is projected to worsen in the winter months. More than 207,000 Americans have lost their lives to COVID-19, and there have been an additional 302,000 cases reported in the last week, bringing the total number of U.S. cases to over 7.2 million.