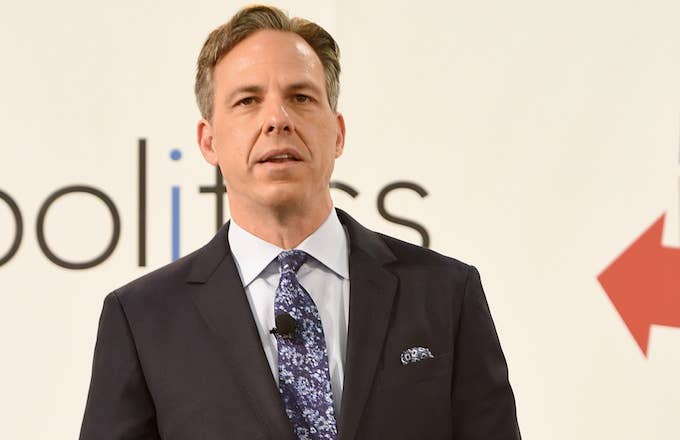 Jake Tapper Sunday morning interview with White House adviser Stephen Miller got so heated that the CNN reporter had to cut the talk short.
What began as a routine interview on his show, State of the Union, quickly turned into a battle to be heard, with Tapper trying to fit in his questions as Miller shouted over him with increasing anger. Tapper had to prematurey conclude the interview stating, "I think I've wasted enough of my viewers' time." 
The problem arose from Miller continuously choosing to bash CNN for its 24-hour reporting of "fake news" instead of allowing Tapper to ask him his prepared questions. Tapper eventually called Miller out by saying, "There's one viewer that you care about right now and you are being obsequious. You are being a factotum in order to please him." 
And he was probably right: Trump was watching, and of course, he took to Twitter to confirm. In fact, he declared that Tapper got "destroyed" by his adviser.
Before becoming an all-out argument, the interview was meant for Miller to field questions largely pertaining to the claims made by former White House chief strategist Steve Bannon in Michael Wolff's new book, Fire and Fury. Miller even called the book a "pile of trash." Trump's Twitter fingers have been active about Wolff's book as well. 
The book touches on Trump being unfit to be president, his controversial relationship with Russia, Ivanka Trump secretly plotting to become president, and more. "It's tragic and unfortunate that Steve would make these grotesque comments so out of touch with reality and, obviously, so vindictive ... the whole White House staff is deeply disappointed in his comments," Miller told Tapper. 
Tomorrow, Trump is supposed to announce his "dishonest media awards." Maybe Tapper will even have the distinct honor of getting his own award following the State of the Union shouting match.