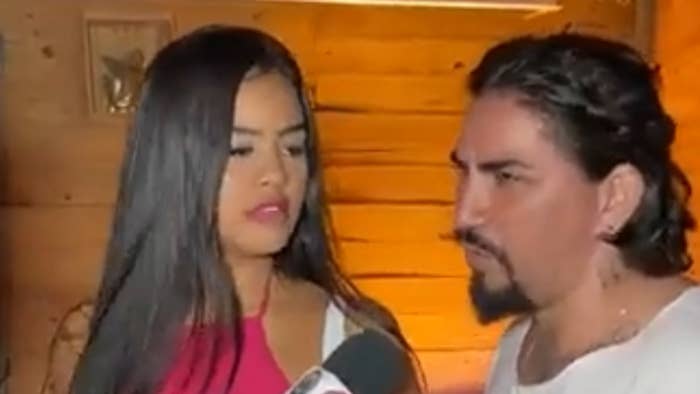 A Brazilian woman has redefined what it means to fall in love after revealing the unorthodox way she kicked off her relationship with her boyfriend, who actually robbed her.
Last week, Brazilian journalist Milton Neves shared a video of the couple being interviewed about how they met. According to the woman, identified as Emanuela, she was walking down her boyfriend's block when he came and took her phone.
"I was passing by on the street where he lives, [and] unfortunately something very sad happened to me. A robbery happened [and] he was the one who robbed me," Emanuela said, as reported by the New York Post. "I lost my phone, but when he saw my number there, which I save like me, he spoke to me and said that he had been the one who [was] robbed."
The woman's boyfriend then explained his side of the story saying, "I was going through a difficult situation because I didn't have a woman, you know? When I saw her photo on the phone, I said to myself 'What a beautiful brunette, you don't see a brunette like that every day,' and I regretted stealing it.'"
Emanuela and her thieving boyfriend have been together for two years now, but it's unclear if her family approves of the relationship, given how it started.
People falling in love through crime is no surprise as there have been several situations where criminals have found love as a result of their crimes.
American serial killers Ted Bundy and Richard Ramirez had a group of women fan over them, with many even attending their trial hearings just to get noticed by them. In 2018, former Bloomberg reporter Christie Smythe revealed she quit her job and divorced her ex-husband after falling in love with disgraced Pharma Bro Martin Shkreli, who was arrested for securities fraud and sentenced to seven years in prison.