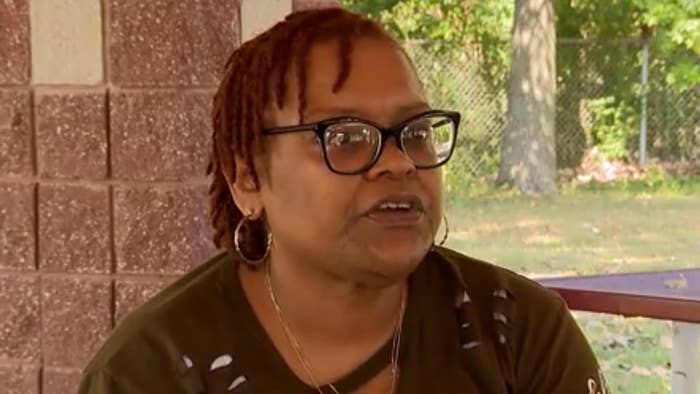 A woman who was mistakenly declared dead in 2007 is still trying to prove that she's very much alive, according to NBC News.
Madeline-Michelle Carthen was preparing for a trip to Ghana, where she had a summer internship, and found out her social security number listed her as deceased. She thought it was a simple mistake, but it turned into a huge problem for her.
Because her social security number technically claimed she died, Carthen had to leave school, was fired from several jobs, and forced to leave her home due to the mishap.
"I just know I'm alive. I don't care what A.I. says or software says, but I'm alive," she said in an interview with NBC News. "But it's hard to prove that."
Carthen reached out to the Social Security Administration right after a financial aid advisor discovered the issue and was told her name was added to its death master file by mistake. To alleviate the issue, the SSA gave Carthen a death erroneous letter to give to credit bureaus to prove she was still alive.
"Well, it got worse, because it wasn't creditors," she said. "Being in the death master file, it went to the IRS, it went to the Department of Homeland Security, it went to E-verify, all of these things. It just started affecting my life."
She continued, "Sometimes I can get a job and then within so many months, there's going to be a problem. So it's like I can get it and then it's yanked back from me. But I don't know when it's going to be yanked back."
Carthen has been diligent in getting her name removed from the list. She sent numerous documents to the SSA, and reached out to four US presidents and other government officials to help.
The 52-year-old also filed a lawsuit against the SSA but was dismissed due to the administration having sovereign immunity. There was some hope in 2021 when the SSA sent her a new Social Security number, but Carthen is still having issues as the new card is still connected to her new one.
"Here I am still stuck, and nobody can help. I just want answers," she said. "I don't know how this is going to work out. I just keep advocating and fighting and when I say fighting, within my spirit. Sometimes I wanna give up but my faith is too strong. I don't care if it takes 20 years, I'm going to still do what I got to do to make this situation right, not just for myself but for others."