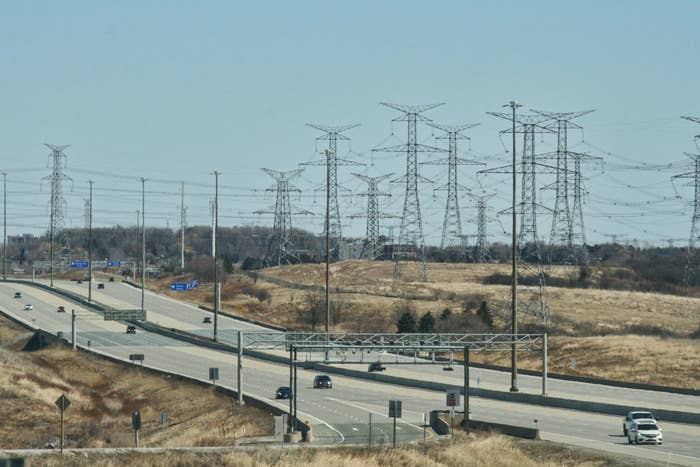 Ontario Provincial Police confirmed that a fight between two men in the middle of Highway 401 in Ontario broke out earlier this week.
According to CTV News, the fight took place on Highway 401 near Leslie Street on Tuesday, September 12 around 5 p.m.
While the OPP didn't release the footage they obtained, several Twitter users uploaded different clips of the fight.
The OPP took to Twitter to explain what happened during the altercation.
"Two vehicles stopped and both men got out of their vehicles, started fighting as a result of some sort of altercation," OPP Sgt. Kerry Schmidt said in the video.
Schmidt said they were unable to locate the two cars as they had both fled the scene by the time police arrived, though an officer spoke to one of the alleged fighters in an attempt to figure out what, exactly, had happened.
"This is something that should never be happening," Schmidt added. "I don't know what it was that precipitated that led to this kind of escalation, you know, people may have a short fuse but this can turn violent, it could turn deadly, you don't know what's going to happen. It's really not worth it."
Schmidt concluded by asking those who recorded the incident to show it to police.