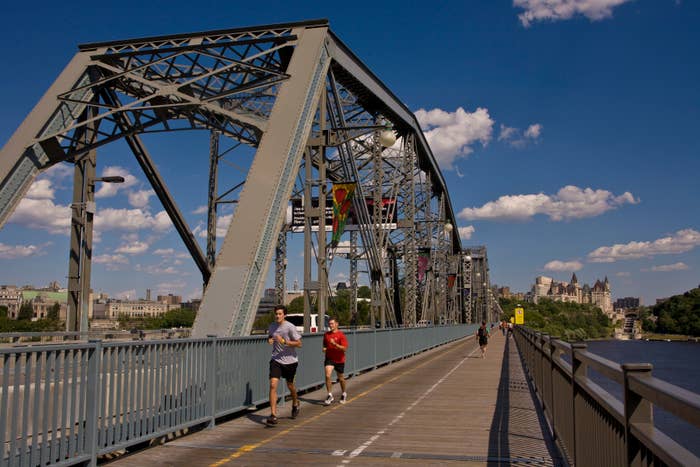 Gatineau police have arrested six people who identify as "pedophile hunters" in the Gatineau region. The individuals face over 38 charges including distribution of child pornography.
In a press release, the Service de police de la Ville de Gatineau (SPVG) explained that they had received numerous complaints from citizens worried about the situation or who had been victims of an offence in connection with the group's actions.
Police first became aware of the vigilante group in Jan. 2023. After advising Gatineau residents of the dangers involved with taking on pedophile hunting, an SPVG investigator met with the movement's instigator to caution him about the risks.
Of the six arrested, five of them range between the ages of 24 and 27 and all resided in the city of Gatineau. The sixth was a man, 40, living in Luksville, a town 25 kilometres northwest of Gatineau.
On top of child pornography distribution charges, the suspects will face charges including criminal harassment, intimidation, and sequestration.
According to the Montreal Gazette, Constable Andrée East, a Gatineau police spokesperson, explained the reasoning behind the arrests.
"There were exchanges of photos during conversations (online) and what the law says, when you share a photo, that if it is explicit pornographic material and that you claim that it represents a person of age minor, even if it really isn't, it becomes child pornography," East said. "It's considered as such, even if in truth it doesn't really represent the body of a minor person."
Police also conducted searches in the suspects' homes and seized computer equipment, improperly stored firearms, and a small amount of cannabis.