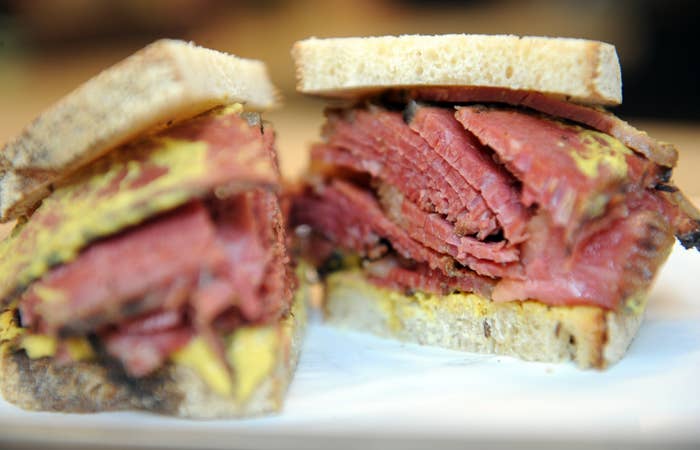 It was International Women's Day on Mar 8 and to celebrate, Quebec restaurant chain Frite Alors! posted and subsequently deleted a picture on Facebook of a smoked meat sandwich that resembles the shape of female genitalia.
Quebec-based blog Le Sac de Chips caught wind of the post before its deletion and snuck a screenshot of the doomed post into its article.
The post's caption read "Who run the world?" in reference to Beyonce's "Run the World (Girls)" track from 2011.
The picture attached to the caption on the other hand is what made the post stand out. It shows a folded smoked meat where the smoked meat itself is positioned in a way where it resembles female genitalia.
What would a controversial post be without the inclusion of a plethora of comments? Some were shocked at Frite Alors!'s mere audacity, and others were simply appalled.
"This is frankly disgusting," one angry Facebook commenter. "We're talking about International Women's Day. And this is reductive and promotes sexual violence toward women."
Another user was shocked that the restaurant would make such a controversial post.
"Just for being this daring, I say bravo," they wrote. "This was already an excellent restaurant, it took a lot of nerve to make this."
Many of the other comments that the blog screenshot were just laughing at the post, implying that the restaurant would be cancelled for it.
Frite Alors! is a restaurant chain in Quebec specializing in french fries.