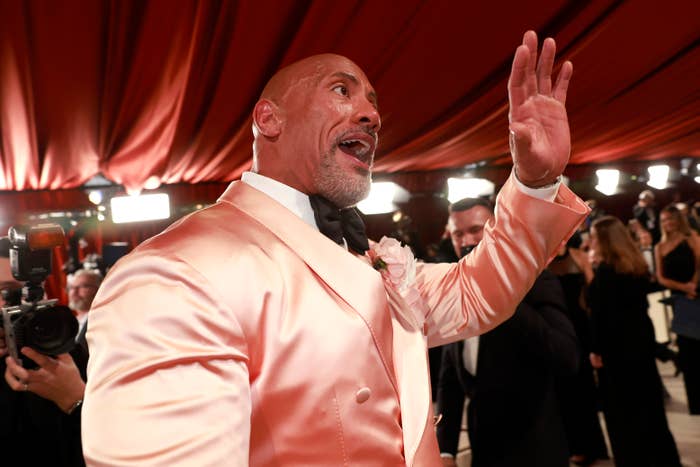 Dwayne Johnson sure does love Canada.
In a video he posted to social media on the weekend promoting his Zoa energy drink, Johnson dove deep into his admiration of the country, explaining how Canada had impacted him throughout the years.
The wrestler-turned-actor began by explaining his father's Canadian origins and detailed that he was from Amherst, Nova Scotia.
"As many of you know, Canada will always hold a special place in my heart, in my bones. I mean, my dad, my old man was born in Canada, the Soul Man, Rocky Johnson in Amherst, Nova Scotia," he said.
He continued by saying that he followed his dad's footsteps and wrestled in many cities and towns across Canada before making it as big as he did.
The Rock also dove into his time playing for the Calgary Stampeders and called it "one of the most defining moments of [his] life."
In the back half of the video, Johnson also added some context about the classic photo of him wearing a black turtleneck with a gold chain and a fanny pack wrapped around his waist.
"The infamous fanny pack photo," Johnson said. "Black turtleneck, fake Tag watch, fanny pack, tissue underneath the elbow cause I didn't wanna get my turtleneck dirty. Crazy shit and that picture went on to become iconic. I took that in Canada before a wrestling match that I had in Canada."
Johnson is set to reprise his role as Maui in the forthcoming live-action remake of Moana.