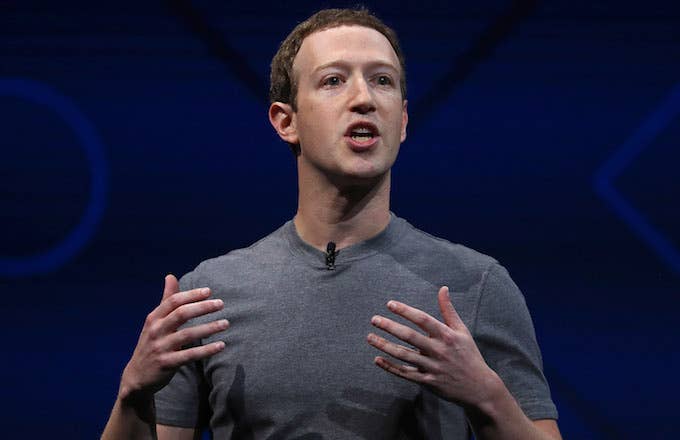 As bad as your week may be going, it's probably not as bad as Mark Zuckerberg's. Amid the Cambridge Analytica scandal, Facebook has taken a serious financial hit. The social media platform has lost $70 billion in 10 days, but things took a particularly bleak turn when the U.S. consumer protection regulator went public with their investigation of the company for allowing Cambridge Analytica to access the private data of tens of millions of users. The pressure is now on Zuckerberg to explain why TF it all happened, while his company is hemorrhaging its value.
Since March 16, when Facebook first came clean about the data mining scandal, shares in the company are still down 13 percent. At one point, stocks in the company plummeted 6.5 percent, sinking below $150 for the first time since July 2017. The scandal and mounting financial uncertainty have spooked advertisers and users as well. A number of companies, including Pep Boys and Mozilla, have stopped advertising on the site. As far as users are concerned, one poll released on Sunday concluded that fewer than half of Americans believe Facebook to live up to privacy laws.
As we previously reported, Cambridge Analytica is a political consulting company with close ties to the 2016 Trump campaign. The firm is believed to have used private Facebook user data to influence both American and British voters in elections. And you thought the most annoying thing on Facebook was your high school friend's fat-fingered engagement photos.