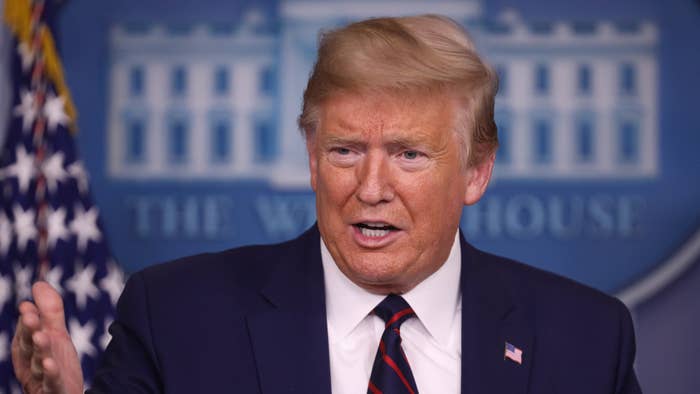 The New York Timesreports the Trump Organization is looking to delay or postpone some of its loan payments and other financial obligations as the company continues to deal with an economic downturn due to the coronavirus pandemic.
Representatives for the Trump Organization have reportedly reached out to Deutsche Bank to explore whether some of the company's outstanding loans can be delayed. According to NYT the Trump  Organization still owed about $350 million to the bank when he became president. However, Deutsche Bank has reportedly lent him and his companies around $2 billion since 1998.
Since Trump has declared for bankruptcy on a few occasions, and defaulted on a number of previous loans, Deutsche Bank agreed to continue lending him cash as long as they were allowed to seize some of his personal assets in the event that he stopped paying back the money.
The Trump Organization has also contacted Palm Beach County officials to see if they were still expecting monthly lease payments on the 300 acres of land where Trump's beloved Mar-a-Lago Club is located.
Prior to Florida governor Ron DeSantis ordering that all bars and restaurants must be closed, Mar-a-Lago remained open, but fired most of its staff before the final ax fell. 
As part of the $2 billion stimulus bill that Trump signed last month, his family and their companies cannot be included in the $500 million in loans that's being allocated to help larger companies.