The NRA Is Opposing the Violence Against Women Act Over New Provision
The provision would not allow people who have committed domestic abuse to get a firearm.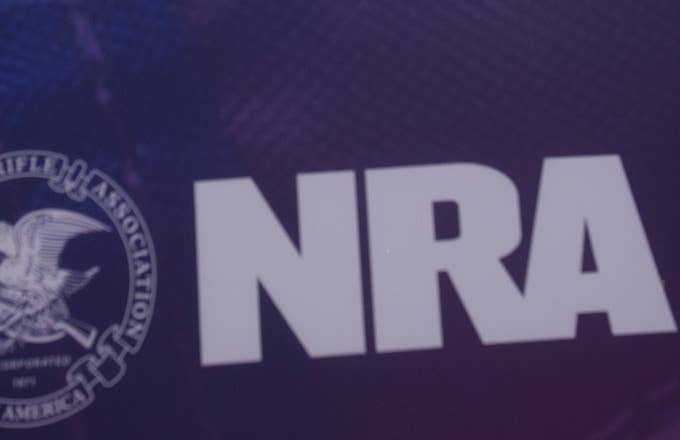 Getty
Republican activists, organizers and voters gather for the Conservative Political Action Conference at a critical moment for the Republican Party as Donald Trump marches towards the presidential nomination and GOP stalwarts consider whether -- or how -- to stop him. / AFP PHOTO / SAUL LOEB (Photo credit should read SAUL LOEB/AFP/Getty Images)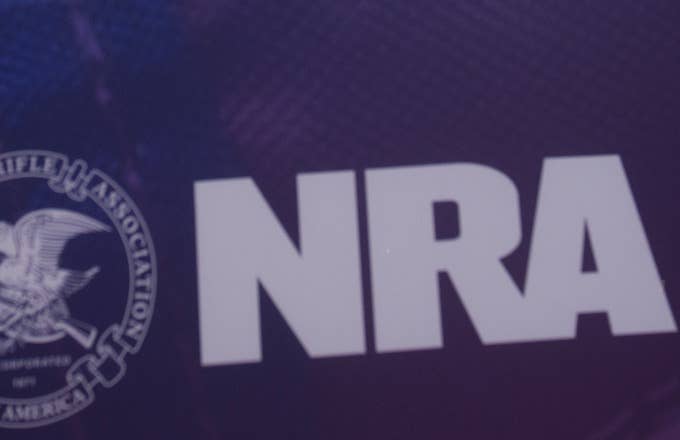 The National Rifle Association has issued a "key vote" alert over their opposition towards a provision to the Violence Against Women Act that would block people who have committed domestic abuse to get a firearm. 
Members have a decision to make: will they protect survivors of stalking & domestic abuse? Or are they willing to allow their convicted stalkers & abusers to have access to firearms?

#VAWA https://t.co/ZdEn7z86IB
The National Journalreports that the NRA's stance comes after GOP lawmakers reached out to the organization on Monday to discuss the bill. The NRA said it will dock the NRA rating of politicians who vote to renew the Violence Against Women Act.
Prior to expanding the bill to give law enforcement officials the authority to confiscate firearms over misdemeanor domestic violence or stalking convictions, the VAWA limited its scope to preventing individuals convicted of domestic violence offenses against their spouses or family members from owning firearms.
"The NRA opposes domestic violence and all violent crime, and spends millions of dollars teaching countless Americans how not to be a victim and how to safely use firearms for self-defense," NRA spokeswoman Jennifer Baker said. "It is a shame that some in the gun-control community treat the severity of domestic violence so trivially that they are willing to use it as a tool to advance a political agenda." 
Since its introduction in 1994, the VAWA has been periodically renewed with bipartisan support. However, the GOP has decided to take up this issue now over what they believe is an extreme risk protection order, or "red flag" provisions that comes in response to recent calls for better gun control laws.