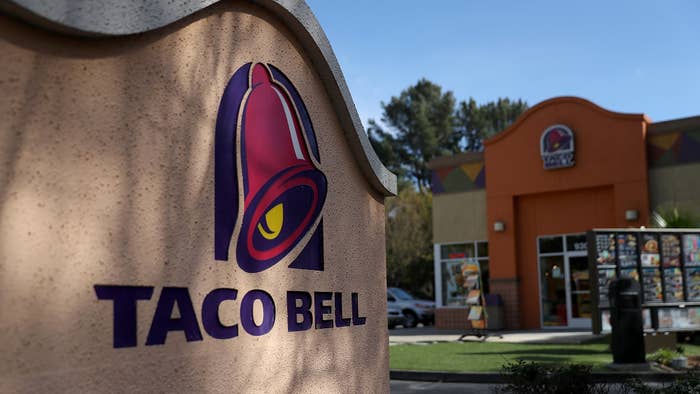 Taco Bell plans on hiring at least 5,000 people when the fast food chain conducts interviews at nearly 2,000 locations across the United States on a single day, CBS News reports.
On April 21, Taco Bell will hold its annual job fair outdoors for a second straight year as a result of the COVID-19 pandemic. On-the-spot interviews will be held in parking lots and patios, while some applicants can even speak with a hiring manager from their own car.
Taco Bell aims to fill out a number of positions, including cashiers, general managers, and "bellhops" for its drive-thru service. Employees earn an hourly wage starting at $9.10 in its corporate-owned locations, however, nearly 20 percent of workers were making more than $13 an hour at the end of 2020.
"It's no secret that the labor market is tight, which is why we are thrilled to host our fourth round of hiring parties in partnership with our franchisees," Kelly McCulloch, Taco Bell's chief people officer, said in a statement.
A woman in Arkansas claims she was fired from Taco Bell in January when a customer complained about her prior involvement in porn. As an "at-will employment" state, Arkansas residents can be fired without being provided a reason for their termination.
The woman, who was looking to earn some money to provide for her family of four, alleges that she was upfront with her employers about her past. She said her manager didn't bother to tell her in person, instead informing her of her dismissal through a phone call.