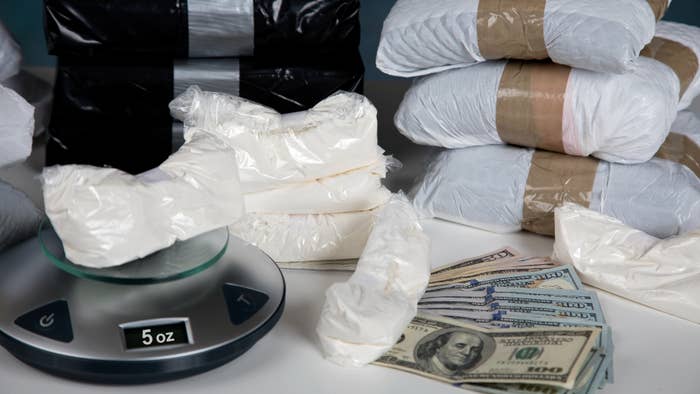 U.S. Customs and Border Protection officers seized 51 packages containing nearly $1 million worth of cocaine in Texas earlier this month, CNN reports.
Officers made the discovery on Oct. 21 at Pharr International Bridge Cargo Facility when a tractor-trailer, which came from Mexico, was physically inspected with the help of a canine team. The packages were found hidden within the trailer, and weighed nearly 125 pounds. 
"The commercial environment continues to be an area where we experience a continued drug smuggling threat," Port Director Carlos Rodriguez, Hidalgo/Pharr/Anzalduas Port of Entry, said. "Our frontline officers continue to remain vigilant and use all available tools and resources to their full potential." 
Texas officials said the bridge sees about 175,000 vehicles cross in a month. Customs and Border Protection and U.S. Immigration and Customs Enforcement-Homeland Security Investigations are handling the ongoing investigation.
The U.S. Coast Guard completed a three-month effort in August that resulted in the largest offload in the agency's 231-year history. A total of 59,700 pounds of cocaine and 1,430 pounds of marijuana worth about $1.4 billion was seized from 20 separate interdictions, and offloaded at Port Everglades in Florida. 
The offload came one month after police in Costa Rica seized 4.3 tons of cocaine, the second-largest bust in the country's history. A commercial ship from Columbia carrying ceramic floor tiling included 173 packages containing cocaine.