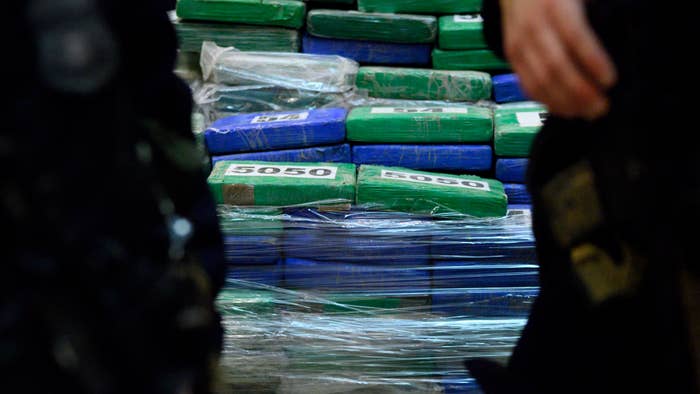 Mexico City police announced a "historic confiscation" Tuesday in which about 1.6 tons of cocaine was discovered inside two freight trucks, per CBS News.
Police chief Omar Garcia Harfuch said an estimated $20 million worth of cocaine arrived at a port on the Pacific coast of Oaxaca from Columbia. It's believed that only a portion of the shipment came into the country, with the rest allegedly headed for Los Angeles. Harfuch disclosed four Colombians were arrested and a third truck was identified as being involved in escorting the two vehicles stopped in the drug bust. 
"Today the Secretary of Civil Security made a historic confiscation of 1,600 kg of cocaine," Claudia Sheinbaum Pardo, head of government of Mexico City, said in a statement via Facebook. "It's an example that in Mexico City there is no impunity or complicity." 
The Army and National Guard of Mexico revealed earlier this month that a half-ton of fentanyl was found at a warehouse in the city of Culiacan, along with meth, cocaine and opium which totaled a half-ton. Authorities lauded the $230 million bust as the "largest seizure" of fentanyl in the country's history. 
Photos of the drug bust were posted by Harfuch on Facebook and can be seen below.