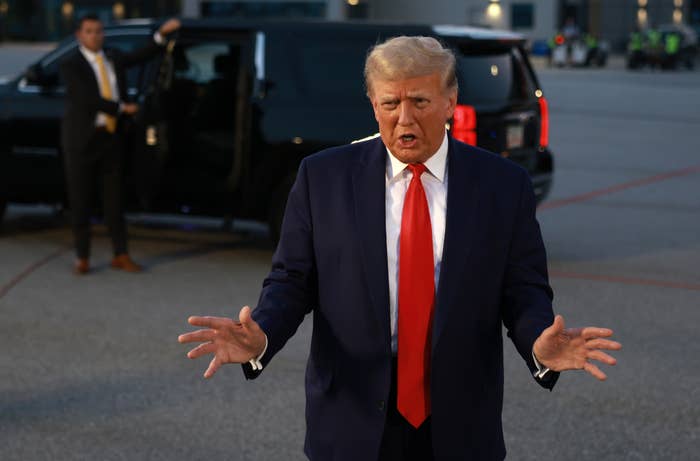 It was the moment everyone was waiting for.
Donald Trump surrendered Thursday on 13 charges in connection to his alleged involvement in attempting to overturn the 2020 presidential election results in Georgia. Following his booking, people eagerly waited for the Fulton County Sheriff's Office to release the mugshot of the man who self-reported as 6-foot-3 and an utterly ridiculous 215 pounds.
In the meantime, Twitter kept itself occupied with side projects as we played the waiting game.
Hours later, the wait was finally over.
The mugshot shows a scowling Trump staring down the camera.
The long-awaited photo provided a creative spark for some who incorporated Trump's face into well-known album covers, while @big_business_ predicted the photo will become a new Griselda cover.
Others took a deceptive approach by posting fake mugshots of Trump that ranged from believable to downright ridiculous—and equally hilarious either way.