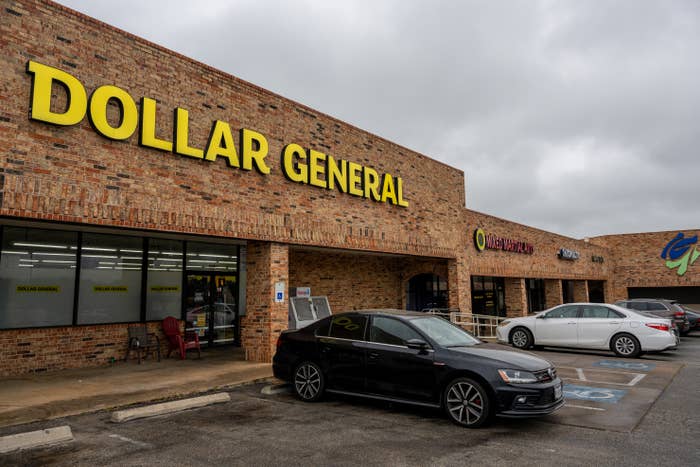 UPDATED 8/27/23, 3:27 p.m. ET: The white gunman who opened fired at a Dollar General in Jacksonville, Florida and killed three Black people was turned away from a nearby HBCU right before he went on a shooting spree.
According to a release from Edward Waters University, Ryan Christopher Palmeter arrived on campus where he refused to identify himself when an on-campus security officer appraoched him. As a result he was asked to leave, but he put on a bulletproof vest and mask before making his way to the Dollar General.
"The individual returned to their car and left campus without incident. The encounter was reported to the Jacksonville Sheriff's Office by EWU security," the school said.
Jacksonville Sheriff T.K. Waters also stated that Palmeter legally purchased two firearms earlier this year. He bought a handgun in April and an AR-15-style rifle in June which is believed to be the guns he used during the shooting.
"In this situation, there was nothing illegal about him owning the firearms," Sheriff Waters said.
See original story below.
Three people were killed in a shooting on Saturday afternoon at a Jacksonville, Florida Dollar General. Authorities say that the incident was racially motivated. The suspect died by suicide.
In a press conference after the shooting, Jacksonville Sheriff T.K. Waters said that the suspect, described as an early-20s white man, entered the store shortly after 1 p.m. and began shooting. All three victims were Black. The suspect then died of a self-inflicted gunshot wound.
"He targeted a certain group of people, and that's Black people," Waters said.
The identities of the victims, two males and one female, have not been made public yet.
According to Waters, the suspect wore a tactical vest and mask and was armed with a Glock and an AR-15-style rifle embellished with swastikas. He left behind several manifestos, addressed to his parents, the media, and "federal agents." The suspect told his father to check his computer. His family reported him to local police shortly after.
While not made public, Waters said the shooter's journals contained evidence of his "disgusting ideology of hate," personally revealing his racist motives for the tragedy. He is believed to have acted alone and not on behalf of a larger group.
Waters disclosed that the suspect had previously been involved in a 2016 domestic incident which he was not arrested for, and was involuntarily institutionalized in 2017.
The FBI is expected to pursue the shooting as a hate crime.