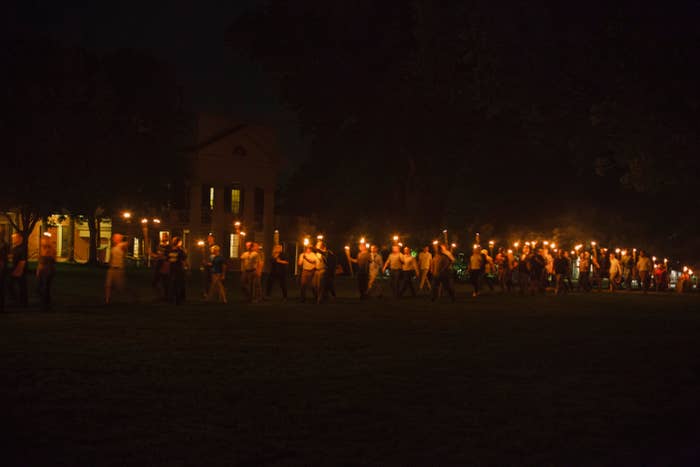 White supremacists led by Richard Spencer, once again descended onto Charlottesville, Virginia to protest in front of the city's Robert E. Lee statue Saturday night. 
This impromptu flash mob came two months after August's Unite the Right rally incited violence across the small Virginia city, ultimately taking the life of protestor Heather Heyer. When the torch-wielding hate mongers returned to Emancipation Park on Saturday they loudly chanted "you will not replace us" and "we will be back." 
The group's ring leader, outspoken neo-nazi Richard Spencer, posted a repulsive video following the rally in which he boasts of the protest's success, calling the stunt "Charlotesville 3.0"
Charlottesville Mayor Mike Signer responded to the rally almost immediately via Twitter. "Another despicable visit by neo-Nazi cowards. You're not welcome here! Go home! Meantime we're looking at all our legal options. Stay tuned."