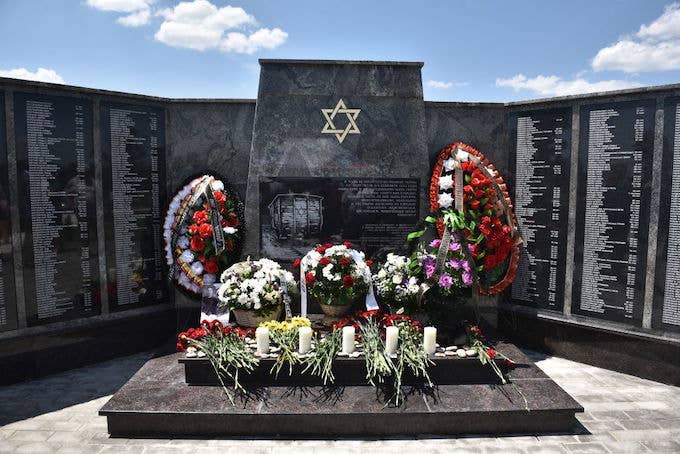 A high school principal in Boca Raton, Florida, who refused to acknowledge the Holocaust as a "factual, historical event," has been fired from the educational institution. 
William Latson, the principal of Spanish River Community High School, wrote in an email exchange with a parent concerned over Holocaust education that he aims to stay "politically neutral" when it comes to the genocide of six million Jews. "I can't say the Holocaust is a factual, historical event because I am not in a position to do so as a school district employee," he wrote. "Not everyone believes the Holocaust happened."
"I do allow information about the Holocaust to be presented and allow students and parents to make decisions about it accordingly. I do the same with information about slavery," he continued.   
The exchange reportedly took place in April of 2018, however, the Palm Beach Post obtained and published copies of the messages last week. In a statement to the paper, Latson apologized for the phrasing he used to explain his stance. 
"I regret that the verbiage that I used when responding to an email message from a parent, one year ago, did not accurately reflect my professional and personal commitment to educating all students about the atrocities of the Holocaust," Latson's statement said. 
The comments drew substantial backlash, particularly given the area has one of the largest populations of Jewish students in the country, as well as Holocaust survivors, per the Washington Post. Over 11,000 people signed a petition calling for Latson's resignation, which may have prompted the Palm Beach County school district to announce that he would be renounced of his title and reassigned to another job in the district. 
"It is out of an abundance of concern and respect for the students and staff of Spanish River Community High School that school district administration has decided to reassign Principal William Latson effective immediately," the school district's statement read. "In addition to being offensive, the principal's statement is not supported by either the school district administration or the school board."
The circulation of Latson's emails has arrived amid a national debate over Holocaust education. Just last week, the World Jewish Congress launched a petition calling on the U.S. Congress to make teaching the Holocaust mandatory in school. The growing concerns stem from a rise in antisemitism across the country. According to the New York Times, the gunman who opened fire at Marjory Stoneman Douglas high school in 2018, which is in close proximity to Spanish River Community, opened fire on a class dedicated to teaching the history of the Holocaust.
In a statement to the outlet, Matthew C. Levin, president of the Jewish Federation of South Palm Beach County, noted the fragility of the community on account of rising antisemitism. "This is a community that is brittle, that is very sensitive to crimes of hate, crimes of violence and anti-Semitism," he said. "It's not something we can accept in our society. We have to have zero tolerance."