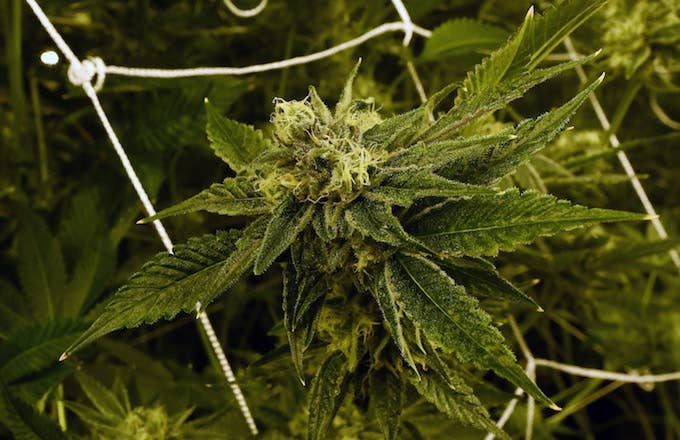 On Wednesday, the San Francisco district attorney's announced that the city would retroactively apply the state's new marijuana legalization laws to past convictions dating all the way back to 1975. This means that a number of misdemeanor and felony convictions racked up over the decades will be either reduced or expunged.
In total, almost 5,000 felony convictions will face review and be re-sentenced, in addition to 3,000 misdemeanors (which will be sealed after they're dismissed). This decision will wipe people's records of traces of these kind of crimes that could've (and had) previously served as barriers to both finding a job or a place to live. 
The move by the office of DA George Gascón came after the passage of Prop 64, which legalized the purchase and possession of up to an ounce of pot, while also allowing people to grow up to six plants for their personal usage.
"While drug policy on the federal level is going backwards, San Francisco is once again taking the lead to undo the damage that this country's disastrous, failed drug war has had on our nation and on communities of color in particular," said a statement released by Gascón's office. "Long ago we lost our ability to distinguish the dangerous from the nuisance, and it has broken our pocket books, the fabric of our communities, and we are no safer for it."
As reported by the L.A. Times, nearly 5,000 Californians had petitioned courts to have their pot convictions either expunged or reclassified, but the process to do so is reportedly a pain in the ass. Because of that, Gascón announced that "instead of waiting for the community to take action, we're taking action for the community."
In a separate statement, California Lieutenant Governor Gavin Newsom said that this action gives "new hope and opportunities to Californians, primarily people of color, whose lives were long ago derailed by a costly, broken and racially discriminatory system of marijuana criminalization."
On that last note, a 2013 study by the ACLU found African Americans were more than twice as likely to face arrest for pot possession as white people, despite similar levels of usage. That level was doubled again in San Francisco, where African Americans were four times as likely to face arrest for possession compared to white people.