28 Spring Breakers Contract Coronavirus After Trip to Mexico
The students attend the University of Texas.
Getty
Image via Getty/Picture Alliance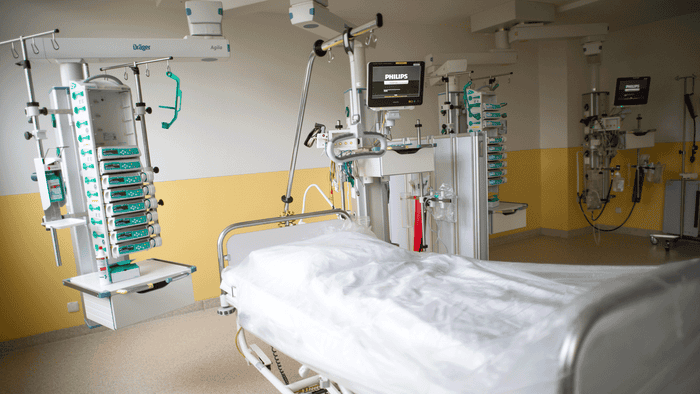 Following a spring break trip to Mexico, 28 University of Texas students have tested positive for the coronavirus, Reuters reports. In a statement on Tuesday, the City of Austin said those confirmed sick are self-isolating, as dozens of others are being monitored under quarantine while also undergoing testing.
"About a week and a half ago, approximately 70 people in their 20s departed in a chartered plane for a spring break trip," said the city, while also adding that some came back to the states on separate commercial flights. 
According to the report, Mexican officials are pushing back against the implication that the students got sick at the tourist spot that they hit up, which was a beach resort in Cabo San Lucas. 
The Los Cabos Trust, which runs that particular resort, says that the group left on March 11, which they believe is evidence that the students didn't fall ill until the two-week-long incubation period had run out. 
"Twenty days after their return to Austin, Texas, they had already passed the incubation period established by the World Health Organization," said the trust via statement. That trust also claimed that none of the staff at the resort have any coronavirus symptoms. 
As far as confirmed cases, Mexico has only had 1,200. The country also says 29 of their citizens have died from the virus. Both of these numbers represent small fractions of the number of cases that have piled up in America. However, critics contend that Mexico's numbers are so low because cases are going undetected due to a comparatively low number of tests being handed out. 
When the trip was taken, Mexico wasn't under the federal travel advisory given by the U.S. However, since then, a ban on non-essential travel to the country was given by the U.S. This ban has resulted in largely empty tourist destinations at beaches, bars, and clubs that are usually packed. 
Mexico had originally been hesitant to impose coronavirus-related restrictions out of fear that it could hurt their economy. As has been the cycle for pretty much every country in the world dealing with the pandemic, they've recently ramped up a push to have people remain in their homes, going so far as to declare a health emergency this past Monday.