Mitt Romney Calls for Government to Give $1,000 to American Adults as Coronavirus Relief
This plan is similar to a selling point of entrepreneur Andrew Yang's Democratic presidential campaign.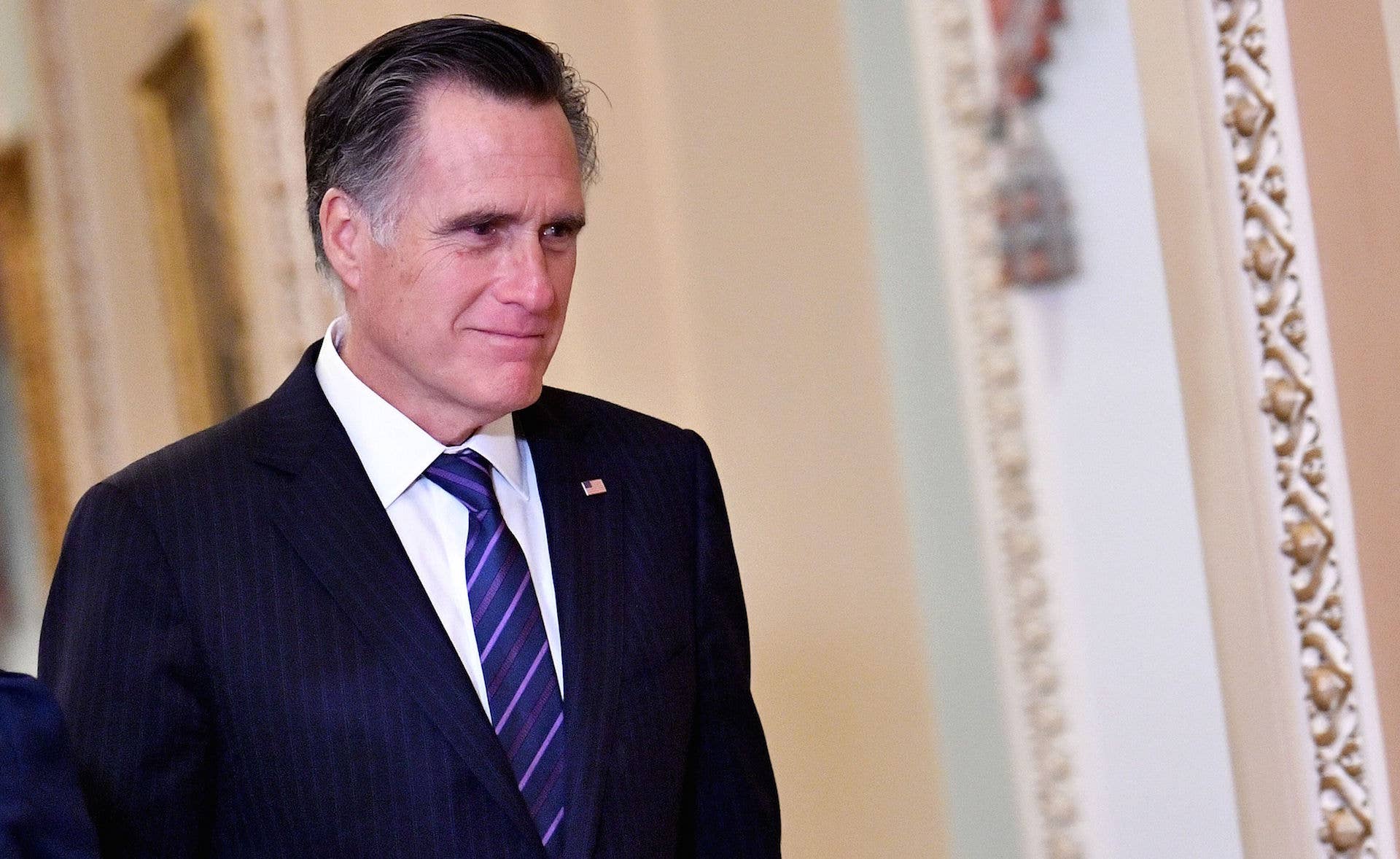 Getty
Image via Getty/MANDEL NGAN/AFP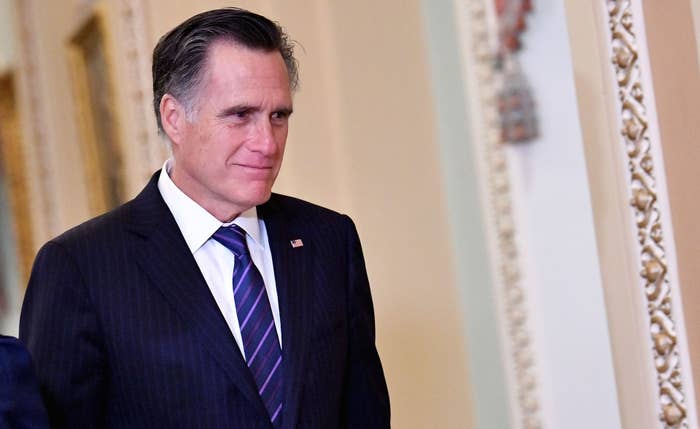 With the coronavirus confining people to their homes and stopping them from going to work, Utah senator Mitt Romney has proposed a plan that would help offset the financial burden the outbreak has created.
Romney released a statement on Monday urging the United States government to give every citizen $1,000 during this period of social distancing. 
"Every American adult should immediately receive $1,000 to help ensure families and workers can meet their short-term obligations and increase spending in the economy," the press release reads per BuzzFeed. "Congress took similar action during the 2001 and 2008 recessions. While expansions of paid leave, unemployment insurance, and SNAP benefits [the program formally known as food stamps] are crucial, the check will help fill the gaps for Americans that may not quickly navigate different government options."
This plan is similar to a selling point of entrepreneur Andrew Yang's Democratic presidential campaign. Before exiting the race, Yang proposed that Americans receive $1,000 a month to help boost the economy. With threats of a recession and the stock market plummeting, this social isolation couldn't have come at a worse time for the country. As a result, Yang sent out tweets on Monday that doubled down on the necessity of his campaign promise. 
The House of Representatives did pass a coronavirus spending bill last week. This bill required paid leave for certain workers. Yet, companies that have more than 500 employees are exempt. This places an unfair burden on small businesses that Romey thinks should be rectified soon. 
"We also urgently need to build on this legislation with additional action to help families and small businesses meet their short-term financial obligations, ease the financial burden on students entering the workforce, and protect health workers on the front lines and their patients by improving telehealth services," the statement continues. "I will be pushing these measures as Senate discussions continue about an additional relief package."
On Tuesday, Treasury Secretary Steve Mnuchin said that a "very significant economic stimulus plan" is in the works, which will include sending a check to every American worker within two weeks, the Daily Beast reports. "Americans need cash now," he said during a Tuesday's coronavirus task force briefing. 
In addition, taxpayers will get a three-month reprieve to file their 2019 income tax returns. During that period, taxpayers won't be subject to interest and penalities. This would push the due date from April 15 to July 15.
Mnuchin encourages Americans to file their taxes on April 15. You should still check in your state's position, which you can look here courtesy of AICPA.