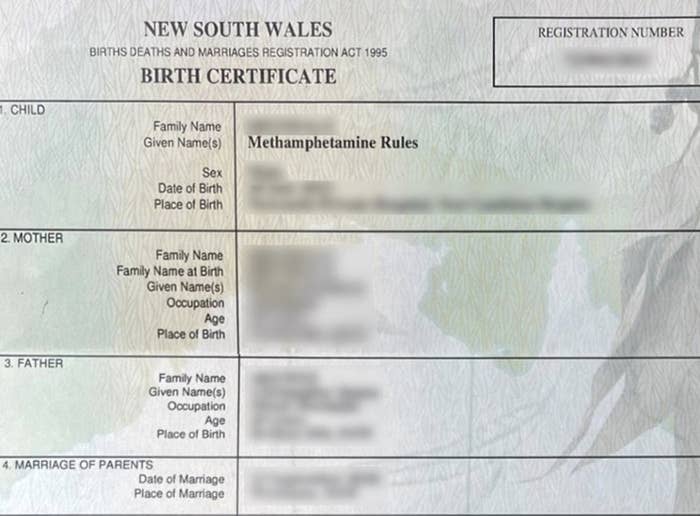 How far would you go to test naming regulations in Australia?

For ABC journalist Kirsten Drysdale, it was naming her newborn baby "Methamphetamine Rules."

The experiment was undertaken by Drysdale as part of the ABC's show What The FAQ, an eight-part series that answers viewers' burning questions.

In Drysdale's case, she was investigating whether or not there are any names you legally cannot call your children.

Following the birth of her baby boy, she submitted his given name to the NSW Registry of Births Deaths and Marriages as "Methamphetamine Rules."

"We thought we would submit the most outrageous name we could think of, assuming it would be rejected," Drysdale told the Guardian.

Per the NSW Government's website, the Registrar will not approve a name if it's considered offensive or not in the public interest.
However, the the Registrar failed to pick up on the name, with a spokesperson saying the "unusual name" had "unfortunately slipped through."

"We chose methamphetamine thinking there's no way that anyone will see that word and think it's OK," said Drysdale.

"But we were wrong."

Drysdale is currently in the process of changing her baby's name. Speaking to news.com.au she said, "Baby Meth's real name … I'm not publicly disclosing it, because I don't want it to be attached to this."
"It's a beautiful name and I can tell you has nothing to do with class A drugs.
"We think it'll be a very unique 21st birthday present to tell him this story."