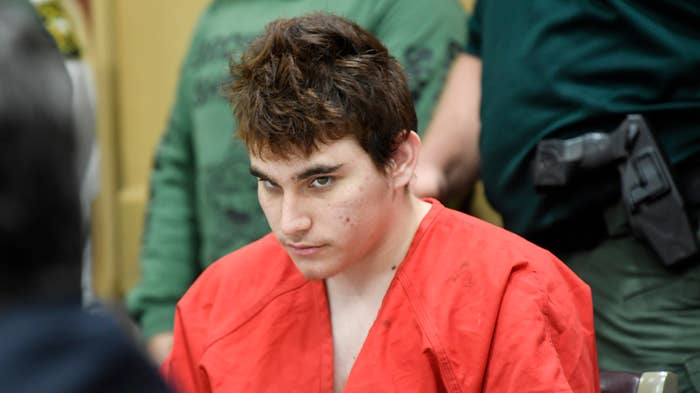 Lawyers for Parkland School shooter Nikolas Cruz got into a dispute over language, saying he shouldn't be referred to as a "killer" during his trial.
The New York Daily News reported that on Wednesday, assistant public defender Melisa McNeill contended during a Zoom hearing that phrases like "the massacre," "the schoolhouse slaughter," "an execution," and other "inflammatory" terminology shouldn't be used when talking about the shooting.
"We are not making effort, as the state has alleged, to minimize or purify what happened," McNeill said. "The evidence speaks for itself, and it's not necessary to invite error into the record with these prejudicial references."
Cruz confessed to the tragic shooting at Marjory Stoneman Douglas High School on Feb. 14, 2018 in Parkland, Florida, which left 17 students and teachers dead. He was later charged with 17 counts of first-degree murder and is now looking at a potential death sentence.
Prosecutors dismissed McNeill's line of reasoning. "Especially when they adequately describe the defendant and what he did, what else do you call an event where somebody goes into a school and kills 17 innocent people?" prosecutor Nicole Chiappone said. "That is a massacre."
Linda Beigel Schulman, whose son Scott—a teacher and coach at the school—died in the shooting, also shared her thoughts on McNeill's argument. "He is what he is, and he did what he did," Beigel Schulman said regarding Cruz, per Local 10. "It was a slaughter to shoot all those people with a weapon of war. He knew what he was doing, he wrote it all out, it was all on his cell phone."
The judge will rule on the war of words motion at some point this week.