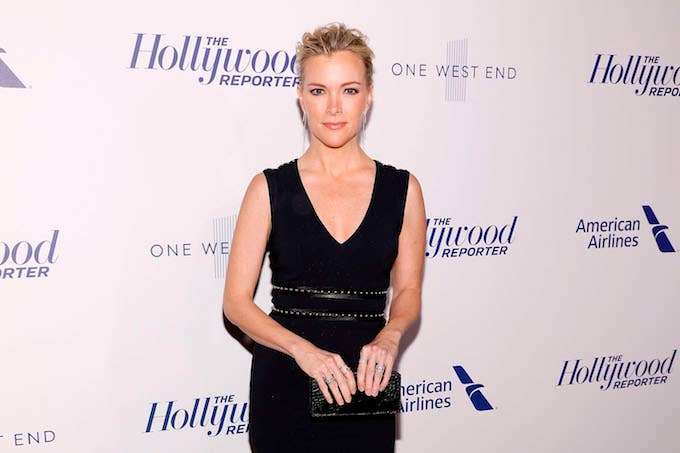 Megyn Kelly has been removed as a host of the Today show, NBC announced.
"Megyn Kelly Today is not returning," a spokeswoman for the network said Friday. "Next week, the 9 a.m. hour will be hosted by other TODAY co-anchors."
On Tuesday afternoon, following her horrible comments on blackface that morning, Kelly sent out an apology email to her coworkers at NBC. According to The Hollywood Reporter, Kelly wrote, "I realize now that such behavior is indeed wrong, and I am sorry. The history of blackface in our culture is abhorrent; the wounds too deep."
While Kelly returned to her program on Wednesday to apologize, on Thursday, the former Fox star did not host her show.
THR reported on Wednesday that Kelly's show was anticipated to end this season, a discussion that occurred before the blackface backlash, when Kelly told the network that she wanted to cover more news and politics.
On Wednesday night, Gayle King—co-host of CBS This Morning—offered her opinion on the situation during an appearance on The Late Show With Stephen Colbert. "Listen, I have 'blackface' 24/7, so it is never an issue for me," she said. "I thought Andy Lack, who runs NBC [News], summed it up very nicely when he said it's a 'very unfortunate' thing."
"I know Megyn Kelly. I happen to like Megyn Kelly. She and I went to the Kentucky Derby two years ago and we bonded. I think she's a very smart cookie and very smart at what she did—what she does," King continued. "But I think she clearly stepped in it, she made a terrible mistake, and I was surprised she would make a mistake of that kind. She's very smart, she's an attorney."