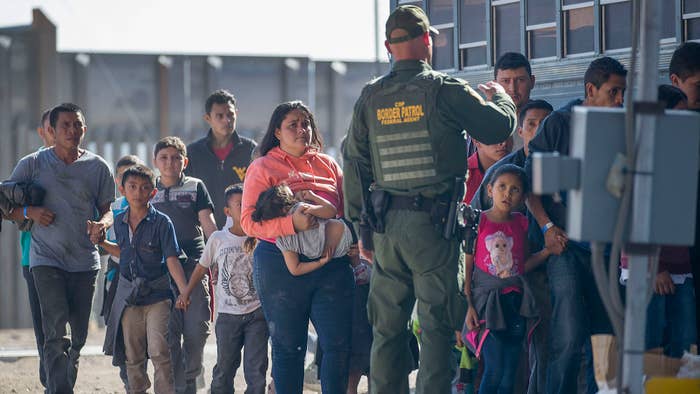 The number of migrants in the United States continues to be on the rise.
ABC News reports that in March, Customs and Border Protection saw the third-highest number of migrants at 221,303 along the southwest border, which is also a 22-year record. The previous high that the U.S. saw was over 200,000 last July.
U.S. officials used Title 42 to expel 109,549 migrants and Title 8 to expel another 12,070. Eighteen states are now suing because they want to stop the Biden administration from eliminating Title 42. The states included the aforementioned data in their suit.
"Once the Title 42 Order is no longer in place, DHS will process individuals encountered at the border pursuant to Title 8, which is the standard procedure we use to place individuals in removal proceedings," Homeland Security Secretary Alejandro Mayorkas said earlier this month.
He continued, "Nonetheless, we know that smugglers will spread misinformation to take advantage of vulnerable migrants. Let me be clear: those unable to establish a legal basis to remain in the United States will be removed."
Donald Trump carried out Title 42 during the beginning of the COVID-19 pandemic so that migrants wouldn't attempt to enter the country with the pretense of a health emergency. The policy permits officials to expel migrants in a timely manner.
However, the Biden administration is still looking to phase out Title 42. "This suit challenges an imminent, man-made, self-inflicted calamity: the abrupt elimination of the only safety valve preventing this Administration's disastrous border policies from devolving into unmitigated chaos and catastrophe," the filing said.
Prior to this past March, March 2000 had the highest number of migrants apprehended at the border at 220,063.