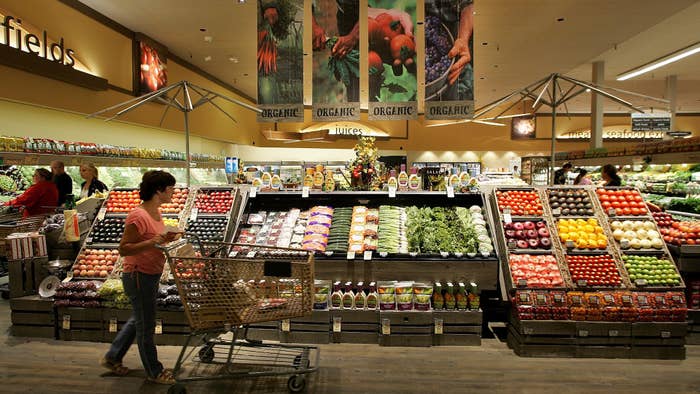 While people across the U.S. are self-isolating due to the spread of coronavirus, there are many who still have to go to work every day, including health care workers, first responders, and even grocery store employees.
That includes cashiers as well as folks stocking the shelves, dealing with distribution, and cleaning the stores. Minnesota and Vermont have decided to classify grocery store workers as emergency employees, which gives them access to certain benefits.
Over the weekend, Minnesota Gov. Tim Walz signed an executive order that supports childcare for school-age children of emergency workers, which now includes grocery store employees. "Food distribution workers" are essential tier two employees, and districts should provide childcare for them.
"Care for children of educators, gas and electric utility workers, food distribution personnel, water treatment staff, and others outlined below is essential to ensuring the public continues to receive these vital services," the executive order reads, according to CNN Business.
"Districts should make every effort to provide care for school-age children of workers in the areas below, if they are able to do so while adhering to the Minnesota Department of Health's social distancing guidelines."
The Minnesota Grocers Association, a trade group that acts as a representative of the state's food industry, commended the governor.
Vermont is looking to make a similar move. Gov. Phil Scott announced a directive that urged childcare centers to remain open for state emergency workers: health care workers, criminal justice personnel, first responders, public health employees, National Guard workers, and some state employees.
While it doesn't specify food workers as emergency personnel, it suggests that the definition of essential employees could expand in the future. The state's public safety commissioner Michael Schirling said he anticipated that food distribution would be added to the list soon.