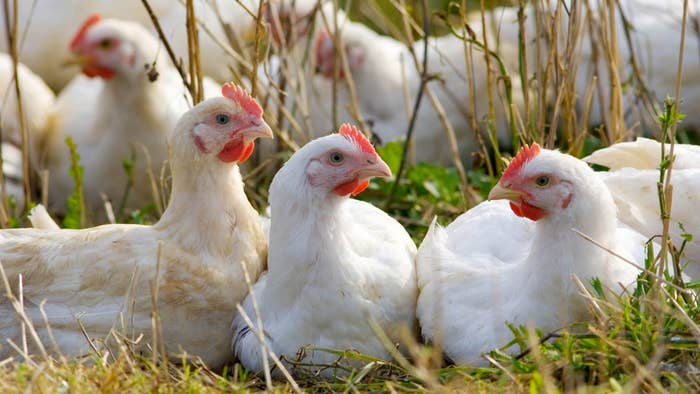 There was an outbreak of bird flu in 570,000 chickens in Nebraska that were being raised to eventually be eaten, the New York Post reports.
While the contagious and lethal disease was previously detected in wild geese, the fact that it infected this particular Nebraska poultry operation makes the situation dicier.
"Having a second farm in Nebraska confirmed to have [Highly Pathogenic Avian Influenza] is unfortunate but not completely unexpected," Agriculture Director Steve Wellman said, per the Lincoln Journal Star. "NDA will use all the resources at our disposal, in coordination with our federal partners, to manage a quick response."
Per the Agriculture Department, all 570,000 birds will be destroyed and the farm will be quarantined. A 6.2-mile control zone has been set up around the farm's perimeter, making it virtually impossible to move any poultry products without the permission of the department itself. 
The bird flu, called H5N1, was also discovered in commercial flocks in Maryland and South Dakota earlier this month, with the thought being that wild birds are transmitting the disease. When it's detected, farmers must destroy their flock, as is the case with the Nebraska outbreak. Now, Mexico, China, and Korea have established state-specific import restrictions to curb the spread of the disease.
Back in 2015, almost 50 million birds—a majority of which were turkeys and egg-laying chickens—were killed in the Midwest because of a massive outbreak.