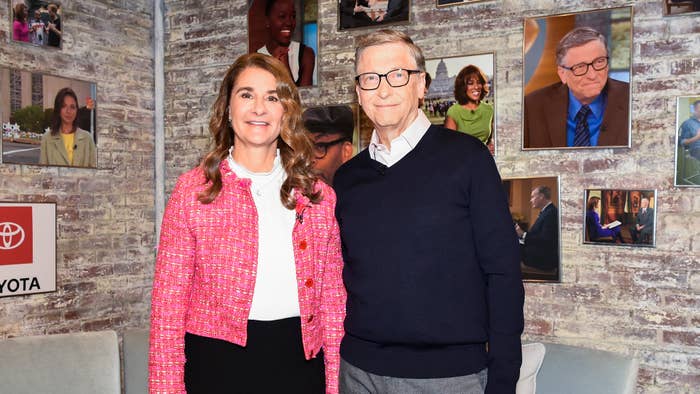 Three large charities have pledged millions of dollars to advance the development of treatment for coronavirus.
The Bill & Melinda Gates Foundation and medical charity the Wellcome Trust have donated up to $50 million each, and the Mastercard Impact Fund has contributed up to $25 million to the effort, called the COVID-19 Therapeutics Accelerator, for a total of up to $125 million.
The project will concentrate on using new and repurposed drugs to treat patients who are currently infected with the virus. The immediate intention is to make sure there are affordable treatments available in poorer countries. The World Health Organization has officially declared coronavirus a pandemic, and there are no known treatments for COVID-19, the disease caused by the virus.
The Gates Foundation's commitment is part of the $100 million pledge to "kick-start the development of vaccines and treatments," according to CBS News.
"Viruses like COVID-19 spread rapidly, but the development of vaccines and treatments to stop them moves slowly," Mark Suzman, chief executive officer of the Bill & Melinda Gates Foundation, said in a statement. "If we want to make the world safe from outbreaks like COVID-19, particularly for those most vulnerable, then we need to find a way to make research and development move faster. That requires governments, private enterprise, and philanthropic organizations to act quickly to fund research and development."
The Gates Foundation is also focusing its efforts on the Seattle area, the city that has had the most number of cases in the U.S. thus far. CBS reports that the charity will start offering at-home coronavirus testing kits to residents, which will hopefully boost detection of the disease and diminish a forthcoming pandemic.
To get a kit, residents who believe they have coronavirus have to fill out an online questionnaire. If they have symptoms of COVID-19, then they can request a kit, which they'll receive at home within two hours. Results should arrive in one to two days.
There have been over 1,100 confirmed cases of coronavirus in the U.S., and at least 31 people have died, most of them from Washington state.