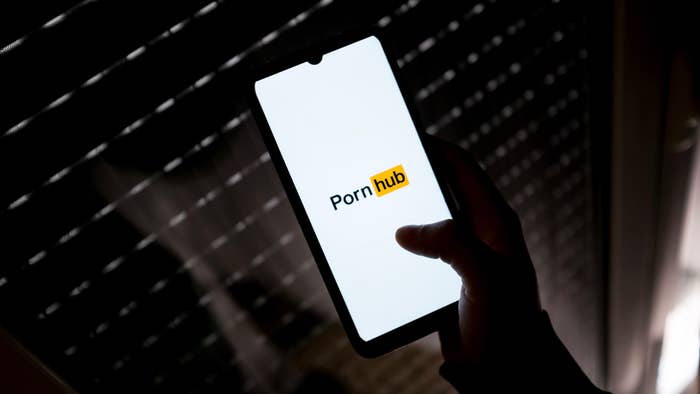 Proofreading matters.
Earlier this week, TikTok user @squidward.tentacles shared a funny story about her wedding invitations. The bride-to-be shared the post shortly after receiving the order; however, her excitement quickly turned into amusement once she realized the invites included an XXX mistake.
"I got my wedding invitations in the mail today—super exciting," she began. "Except I made a very large mistake that I'm gonna share with you guys so other brides don't make the same mistake, because I'm sure it's super common."
She then points the camera to an RSVP card, which directed guests to PornHub. The woman said she used the "fun website" as a placeholder until they received the correct URL for their ceremony, but forgot to remove it before they were printed.
The RSVP card read: "For more wedding details, please visit our website www.Pornhub.com."
"I forgot I put the Super 8 Motel as a placeholder, as well, until we figured out which hotels we were gonna block off …" she explained. "If you're our guest, I promise I didn't block rooms off at the Super 8 Motel. And if you're my mom, I'm sorry. I will fix it."
"I think it's funny, personally. But I don't think anyone else is gonna think it's funny, especially my family and Nate's family and literally anyone else," she continued. "So, I'm sorry, mom. I will fix it."
While other TikTok users got a good laugh at the error, some questioned why she failed to proofread the cards before she placed the order—especially when one considers just how expensive wedding invitations can be. Some also pointed out that there were a number of misspellings in the card, including "coktail," "corse," "resturant," and "resevered."
The woman insisted the mistake wasn't as dire as many assumed, claiming the card was just a sample.
"I just wanted to feel the paper 🥺" she said in the comments section. "Don't worry!! I'm still dumb tho and will get people to proofread the real thing."