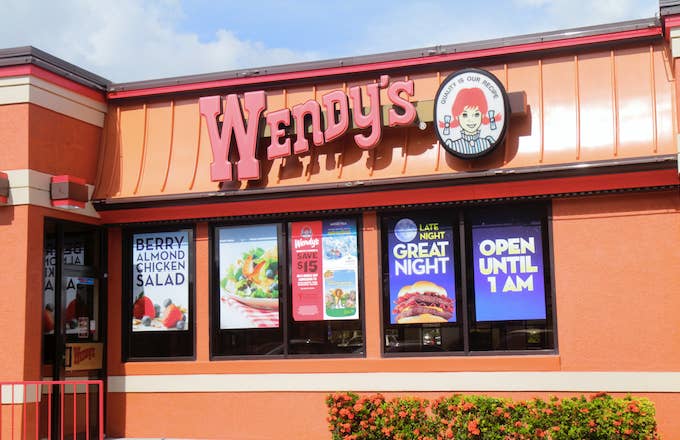 A Florida man's viral "prank" has cost him his job. 
Earlier this week, a Facebook user shared a video of an unidentified young man taking a bath in a Wendy's kitchen. The clip shows the individual stripping down to his shorts, and hopping into the sud-filled sink as uniformed employees watch and egg him on.
"Go, go, go, go, oh shit," the person behind the camera is heard saying. "Take a bath. Take a bath. Get in there [...] Wash your armpits."
The young man is seen smiling before commenting on how "warm" the water is.
The incident reportedly took place at a Wendy's in Milton, Florida. As of Friday evening, the clip had been viewed more than 745,000 times. The video was posted by Haley Leach, who claims she knew one of the featured employees from high school.
"The actions in the video were appalling and I felt like the public had the right to know ... ," Leach told the Northwest Florida Daily News.
Shortly after the clip went viral, Wendy's announced the matter was being investigated. The owners of the Milton restaurant released a statement to the Daily News, stating that the individual in the video was no longer employed by Wendy's.
"We are taking this incident seriously and it is obviously totally unacceptable," the statement read. "This was a prank by a person who no longer works at this restaurant, and who clearly did not use good judgment. We are taking this opportunity to reinforce our very strict quality procedures with our restaurant team."
The incident prompted an inspection by the Florida Department of Business and Professional Regulation. The department published its report Wednesday, confirming the restaurant had passed.