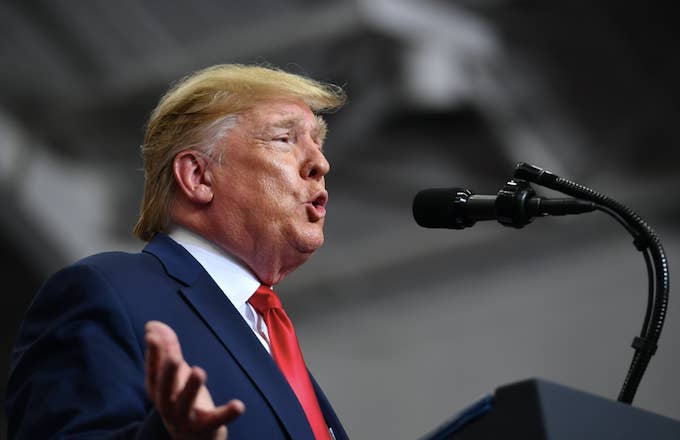 The following assembly of information includes videos that may induce severe cringe. Don't say we didn't warn you.
On Friday, President Donald Trump took to Twitter to promote the nearly two-month-old #MAGAChallenge, in which amateur rappers share their best pro-Trump bars on social media. And, yes, they're just as rough as you'd imagine.
The situation gets worse. POTUS was apparently so moved by the challenge desirous to feed his unending need for attention and distraction, he decided to reward some of the participants with an invitation to perform at the White House. 
Who's responsible for the #MAGAChallenge? According to the Daily Dot, this all started in September, when Bryson Gray dropped a verse for his "MAGA Boy"—a song that addresses identity politics and backlash experienced by black Trump supporters.
"I think the MAGA challenge is doing what everybody expected Kanye West to do for the [Trump] campaign," Gray told the Daily Dot, before insisting that "not all Trump voters and GOP are stick ups."
If you've yet to eat lunch, you can check out some of the other #MAGAChallenge videos below. 
Naturally, the challenge was also met with a decent amount of roasting:
Stay tuned to see which losers winners Trump selects.