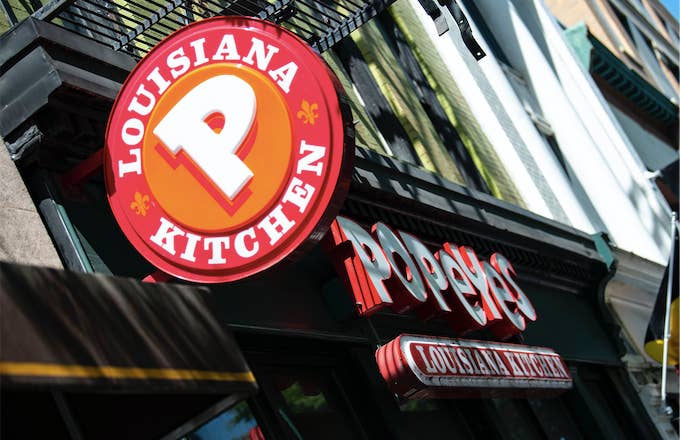 The Popeyes' chicken sandwich frenzy has gone from amusing to bleak.
When the fast food chain announced the return of the coveted menu item, customers were unsurprisingly stoked. But no one could've imagined that the re-release would lead to so much violence. In the days since the chicken sandwich was reintroduced, we've received reports of fights breaking out at Popeyes locations across the country, the most severe of which resulted in a fatal stabbing. But despite the tragedy, the physical altercations have continued. 
A video recently obtained by TMZ show Popeyes employees throwing hands behind the counter. The footage was reportedly taken in a Los Angeles location, where one of the crew members was heard screaming, "You fucking hit me, bitch!" The video begins after the altercation had begun, but the person behind the camera told TMZ that it all began after one of the employees was busted selling chicken sandwiches out the back door.
You can watch the footage at TMZ.
Following the Monday fatal stabbing, a Popeyes representative said the company has no intention of pulling the chicken sandwich from its menu, describing the murder as "a tragedy."
"We are saddened to hear about this senseless act of violence," the spokesperson said. "We, along with the franchisee, are fully cooperating with local authorities and actively working to gather more information."