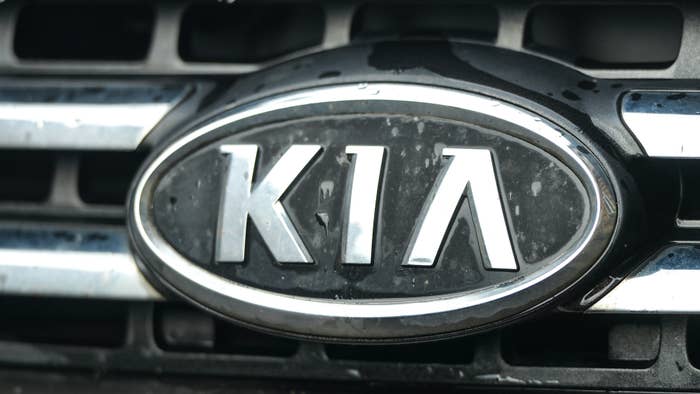 Hyundai Motor America and Kia America Inc. will pay nearly a quarter of a billion dollars after a viral TikTok challenge exposed major security flaws in their vehicles.
According to Reuters, the auto manufacturers have agreed to settle a $200 million class-action lawsuit over the recent rise of car thefts. The complaint was filed after TikTok users, known as "the Kia Boyz," posted videos that showed just how easy it was to hot-wire certain Kia and Hyundai models. 
The National Highway Traffic Safety Administration reported the instructional content resulted in at least 14 crashes and eight fatalities. Back in October, four New York teens were killed in a car collision that was linked to the "Kia Challenge." Buffalo Police Commissioner Joseph Gramaglia alluded to the online trend while speaking to reporters.
"They're very easy unfortunately to steal," he said about the  Kia vehicle the teens allegedly stole. "You can look up the information that's been put out there. There are numerous cities across the country that are looking at looking into or have filed lawsuits against Kia because of the ease that they are able to steal these cars."
Reuters reported the Kia and Hyundai settlement will cover about 9 million vehicles that are not equipped with push-button ignitions and anti-theft immobilizers. The companies said it would address the security vulnerabilities by providing free software updates for eligible cars; owners whose vehicles cannot be updated will receive $300 to purchase anti-theft devices.
"We appreciate the opportunity to provide additional support for our owners who have been impacted by increasing and persistent criminal activity targeting our vehicles," Jason Erb, Hyundai Motor North America chief legal officer, said in a news release. "Customer security remains a top priority, and we're committed to continuing software upgrade installations and steering wheel lock distribution to help prevent thefts and offering insurance options through AAA for those who have had difficulty securing and sustaining coverage."
John Yoon, chief legal officer of Kia America, echoed Erb's sentiment and reiterated the company's commitment to its customers. 
"This agreement is the latest step in a series of important actions," Yoon said, "in addition to providing a free security software upgrade and distributing over 65,000 steering wheel locks, that Kia has taken to help customers whose vehicles have been targeted by criminals using methods of theft popularized on social media. Kia remains committed to assisting our customers and upholding vehicle security."